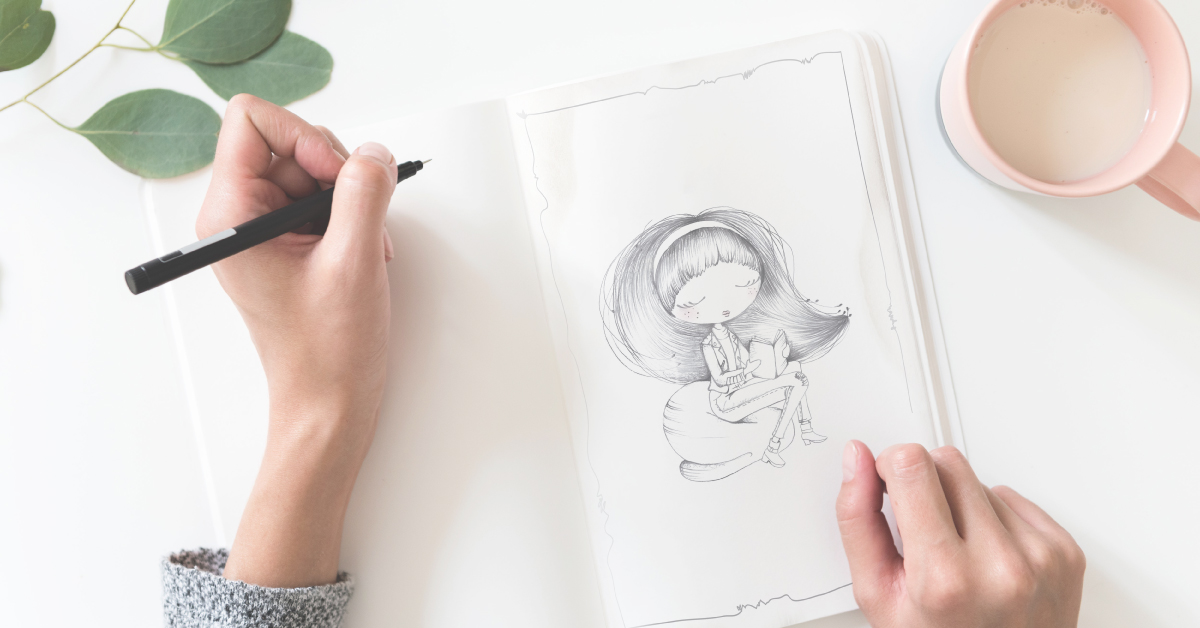 Who is behind the brand Anekke?
For days I have been reading comments about how you are coping with the quarantine, about how it is making you appreciate the things that are really important, about how you miss simply going out for a walk, having a coffee in a coffee shop, or doing shopping in peace. These are hard times for everyone, but I am 100% sure that if we all cooperate, we will manage to overcome this situation soon.
When that time comes we will smile at the waiter who brings us a coffee while we wait for our friends. We will celebrate special dates; we will go to concerts, to the cinema, to museums, to the beach and give our family a big hug. We will take the children to the parks again, to school and to play. When the sun warms our face as we go for a long stroll; that will be when we support each other more than ever.
This situation is making it very difficult for a lot of people. Behind each brand, each company, there is a story of an entrepreneur, a dream and enthusiasm. That is why today I want to tell you about Anekke, about who is behind it all, something that you have asked me about on many occasions.
Who is behind the brand Anekke?
❣ Anekke was born 7 years ago in Petrer, a town of Alicante, in a fine leather goods company. It is owned by 3 brothers who are the third generation of a family that traditionally made bags. They decided to create a brand that would convey the adventurous go-getter spirit of a girl with long hair who loves cats through its products: Anekke.
From the very first day, the brand's values have been women's empowerment, promoted by the maxim that if you pursue your dreams and you work hard to make them come true, anything is possible. Nobody can stop us!
With a lot of love and dedication, 2 new collections of bags and accessories are created each season. They are distinguished for the attention to detail and they have been inspired by a trip or an iconic woman. We have travelled to Venice, India, Japan, to Arizona in them… and we have paid tribute to women who have changed the world, who have all helped make it possible that we can be who we want to be, with equality.
I have been in situations where the people who work at Anekke have moved heaven and earth to make the dreams of the people who write to us come true. Once a little girl wrote to us because her mum, who was sick, really wanted a bag that she just couldn't find anywhere. When she got it, she wrote to us to say that this bag had made her mum forget her pain that day. Another time a boy wrote to us asking us for a travel bag for his fiancé, for their honeymoon. We helped him find the one that he wanted and… the rest is pure love. Another favourite customer of mine is a little girl who has chronic back problems; she converts and puts padding in my bags so that she can carry them around to help her be more comfortable. When I launched the Aviator collection one girl wrote to me telling me her story. It turned out that she is studying to be a pilot and she is also the principal dancer of the Spanish Air Force… I thought it was a perfect coincidence. I could tell you so many stories that I would run out of lines. Without a shadow of a doubt, we are made of stories too thanks to you: our customers. ?
Not only the stories that you send us, which make us smile. Those that happen to my team on a daily basis as well. There are numerous departments in the company, where professionals of different profiles work (administrative, financial, logistics, design and production, sales, marketing…). And if there is something that distinguishes our company it is that there is always a smile among our colleagues, a wink and a nod, a song to share, a joke or a hug whenever one is needed. And at the moment, there is also the longing for all this to be over soon, so that we can go back to our office, have a coffee and get together, or talk about how incredible the latest story is that you have sent us.
Our products are now available in more than 60 countries and I get messages of infinite love and affection from all over the world every day. From shops that go to great lengths to create a lovely window display to make our products stand out. From shop owners who tell me stories about my collections with the same fondness as I do. Because we have all helped to make this dream come true, one that reaches more of you each day.
Anekke philosophy: #lovetoshare
At Anekke not only do we design and make bags and accessories for women: we want to make the world a better place too. That is why we work with top quality materials, we try and promote our brand values; which we always uphold and, although we stumble sometimes, never forget that our motto is that it is #madewithlove to find the strength to continue making progress.
So I look forward to receiving all your photos of travelling around the world with my bags when this is all over. Telling me that you have found a product that you have fallen in love with in your regular shop. That your partner has given you something that has made your heart beat a little faster. Or that when you received your order from our Online store, it surpassed your expectations. Because that, my dear friends, is what spurs us on.
Until that time comes we just have to keep our chins up, stay at home and carry on dreaming. Appreciate nature more, consume better, be nicer and better humans. The end of this situation will embrace us like the sun in springtime, and that will be a unique sensation. There will be a new collection awaiting you in your regular store, the evenings will be longer and sunnier and we will appreciate all the tiny details more. You will also have a new bag, which is as special as you are, ready to accompany you every day.
Until then, I have many things for you to read in my blog, my website is available if you want to have a look at the new collection and I can't wait to go back out to discover the world together again. It will soon be over. We can do it together. Stay at home!
A huge hug,
Anekke and Towanda.
www.anekke.com