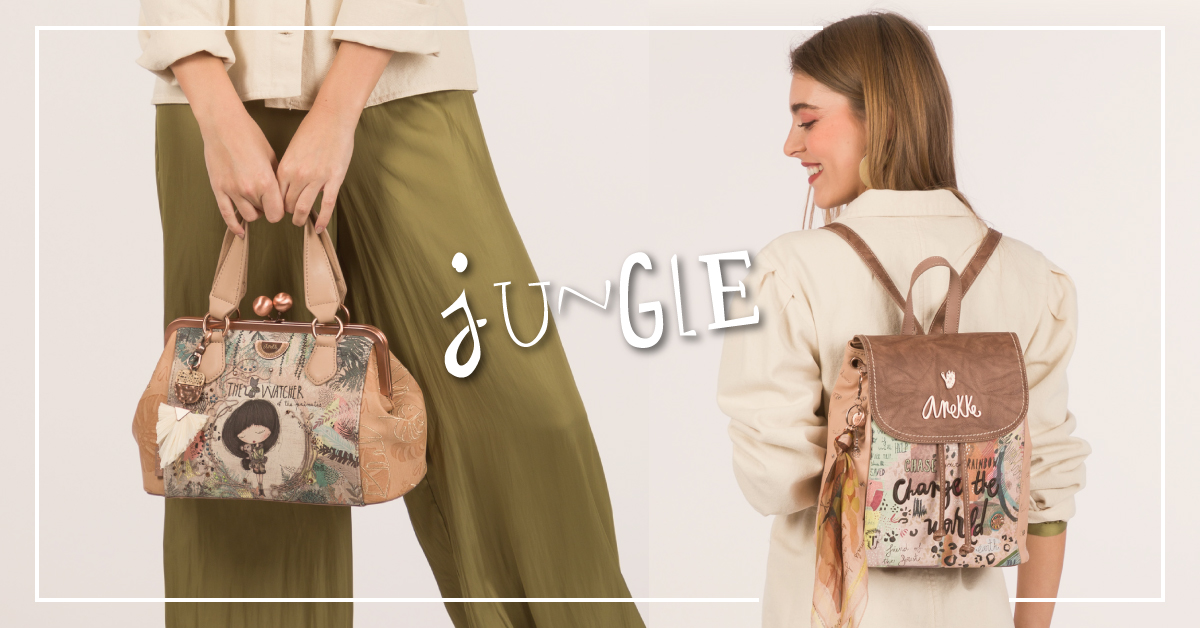 Anekke Jungle: nature as inspiration
Mother Nature is a never-ending source of inspiration. Plants, trees, flowers, animals, rivers… they are all part of a greater whole, of a constant deep heartbeat that has inspired one of the SS20 collections: Anekke Jungle. Do you want to know more about nature as inspiration of this collection? Carry on reading to find out more about it!
The Watcher: inspired by life in nature 
Life in the jungle might be like a dream. Learn to move to its beat, to breathe with its lungs and feel part of it, like one more element in a network that has a voice of its own. Greenery, trees, birds, rivers, monkeys… They were all part of this unique experience that has inspired The Watcher line, in which my spirit of adventure and my desire to discover the world whisked me away to have the most remarkable experience.
This line is distinguished for its printed designs, which are predominated by green and yellow tones, embroidery and floral embossing, organic shaped trim and infinite details that convey the beauty hidden in the jungle.
There are numerous formats, which means that it is very, very easy to find a bag that satisfies your needs. Furthermore, thanks to the variety of the formats available, comfort and convenience are guaranteed for sure, because as well as being pretty and extremely cool, these bags and accessories adapt perfectly to your daily routine. Indeed, daily life can be an adventure too, and what could be better to get ready for this than with your favourite accessory from the Jungle collection?
 "Change the world": printed designs inspired by nature and animals
 Together we can all change the world. Making it a nicer place, being environmentally friendly, consuming better and looking after every living creature. This is my message to you all! In fact the best way to remind you of this every day is by taking this message with you, isn't it?
The "Change the world" line is distinguished for its printed designs inspired by nature and animals, created in a variety of colours (greens, beige, browns, yellow…) that will make your new bag an accessory that is very easy to match up with your outfits. As there are novel shaped handles and straps that are made in innovative materials (such as wood or methacrylate), multiposition bags (now a classic in all my collections), patterned neckerchiefs in the key ring and new crossbody bags, you will fall in love with each model.
Get ready for your most comfortable looks
How we dress is, sometimes, a sign of how we feel, of how we are. And this is also conveyed through the accessories that we use, so the bags that combine comfort and style are, undoubtedly, star products.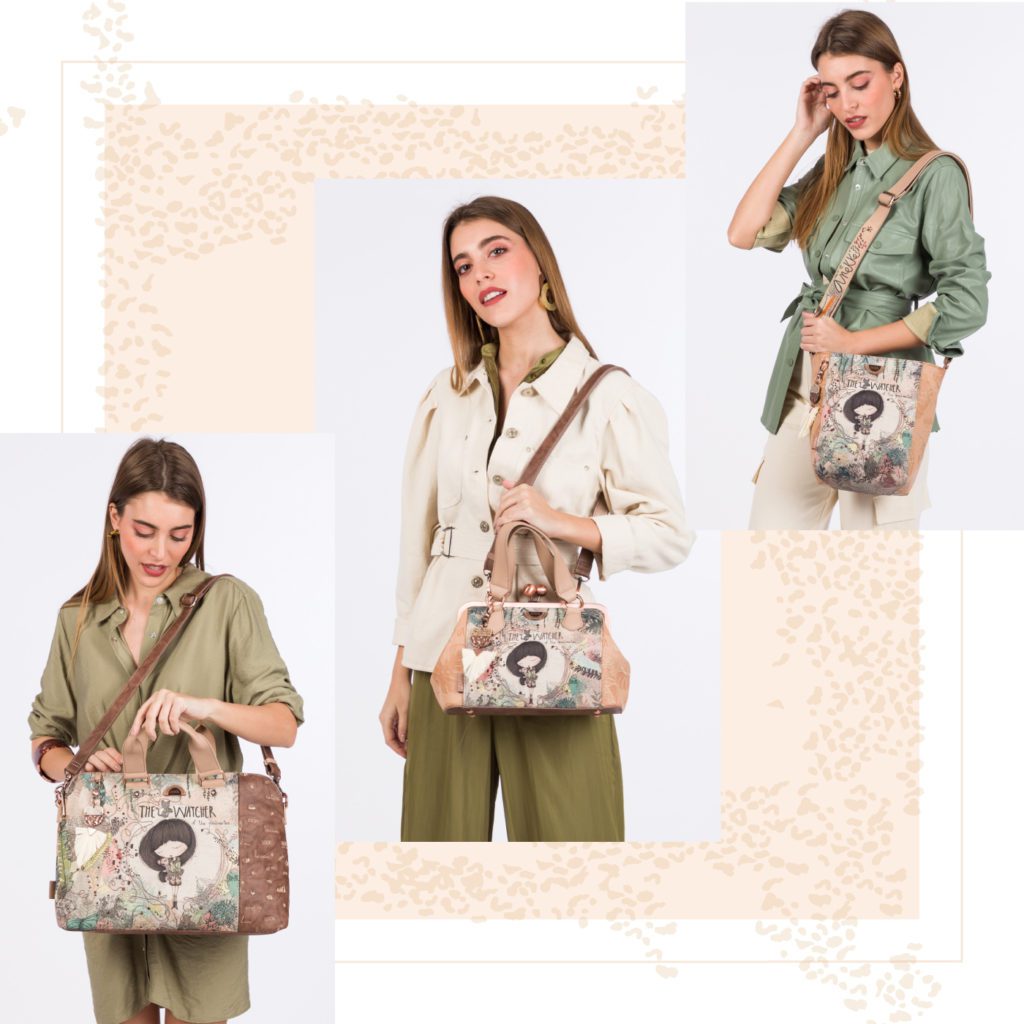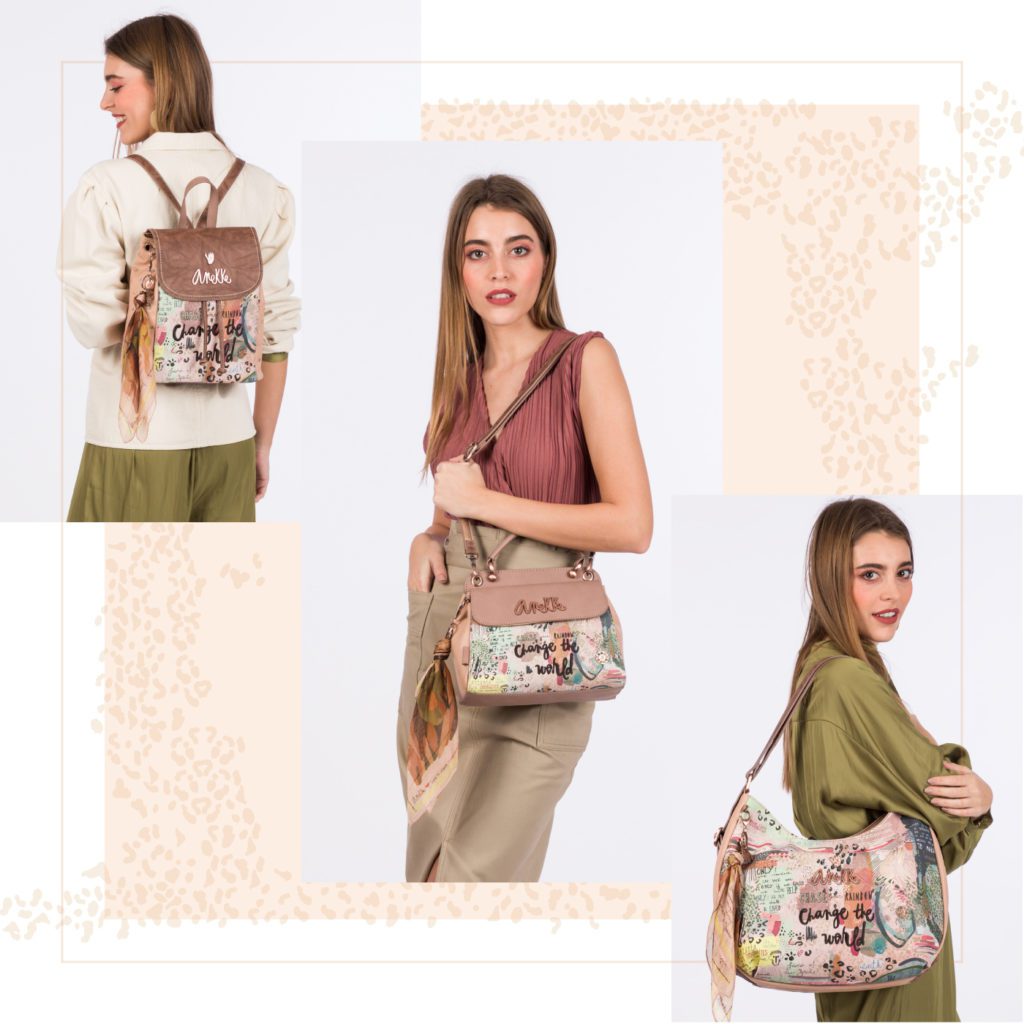 What do you think about these relaxing looks with the bags from the Anekke Jungle collection? Which one do you identify yourself with the best?
And now, without further ado, you just have to browse around the website, have a look at the Anekke Jungle collection and fall in love. Click here to see it! What is your new favourite? I am reading!