How to choose the best bag for work
When we choose an element that will become part of our everyday life, such as a pair of shoes, a coat or a bag for example, we always have to bear in mind certain criteria. Comfort, quality, design… And of course, they have to be pretty!
So, when it comes to choosing the best bag for work, certain criteria also has to be taken into account that helps us choose the model that matches our preferences the best. I will tell you about them here!
Bags to go to work: size and comfort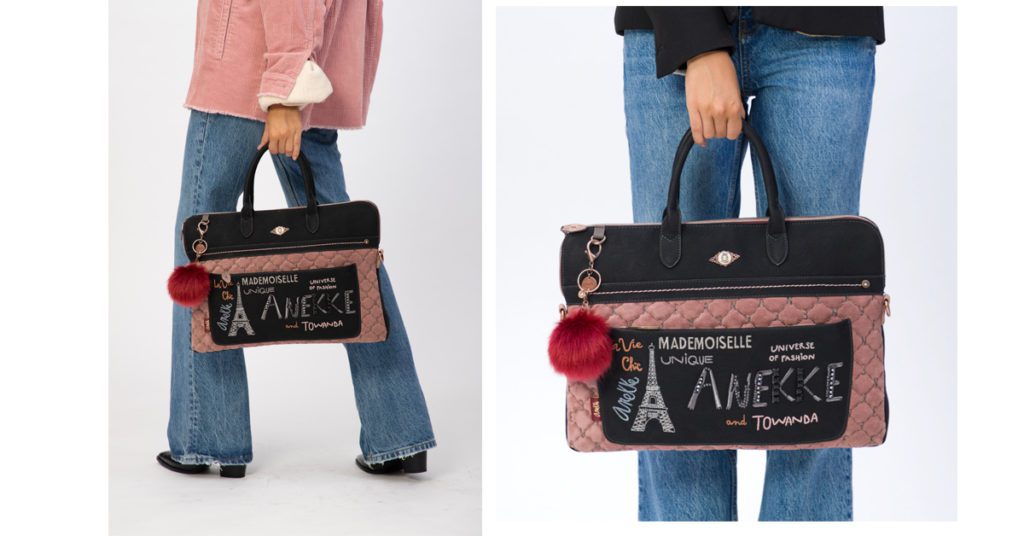 The first criteria that must be taken into account when it comes to choosing a bag for work is what you are going to put in it. If you need to take a laptop around with you or you are just travelling with a notebook or a Tablet, your needs will change. And of course, being comfortable is fundamental. And you don't have to give up this feature just because it is pretty!
If you work with a laptop, or you are going to study and you need it, the best option for you will be a document case. This type of case usually has various compartments, where you can put everything you need.
For example, models like this one are great to put your laptop in, they are padded so there is more protection and there is more space for documents, notebooks, pens… You couldn't ask for more!
Moreover, they come with two straps to use with the case, plus a crossbody strap that you can attach to it if you prefer to carry it over your shoulder. In this way, you will always be comfortable!
What is more, many of them have an opening at the back so that you can attach the document case to a wheel suitcase, which means that if you have to travel for work, you have a super comfortable way to take it around with you.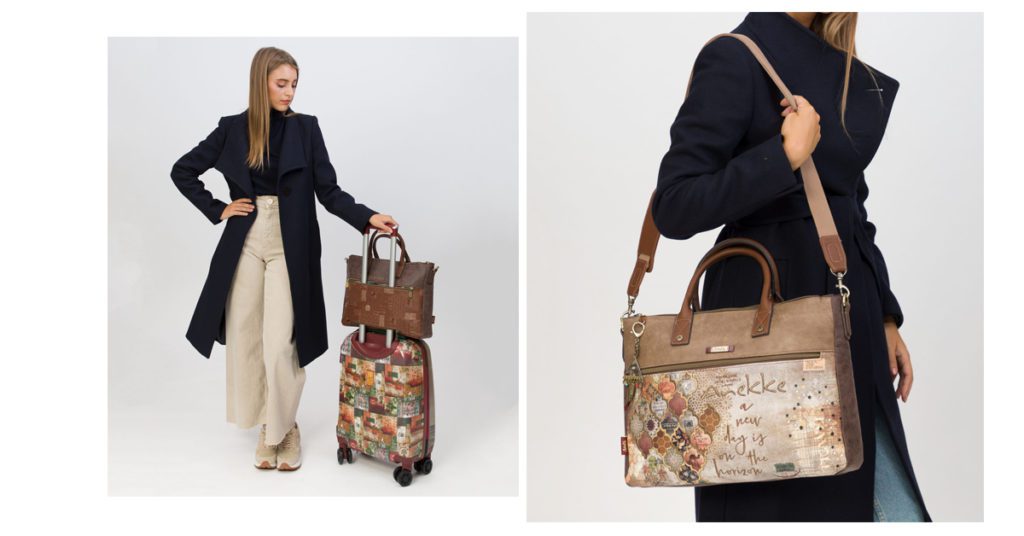 Or if you prefer a thinner case, which you can use to protect your laptop or even put into a backpack, there is also the option of the laptop cases. These are usually padded, to protect your equipment and they also come with a crossbody strap so that you can carry it over your shoulder. Isn't it ideal?
Mini size for the most practical women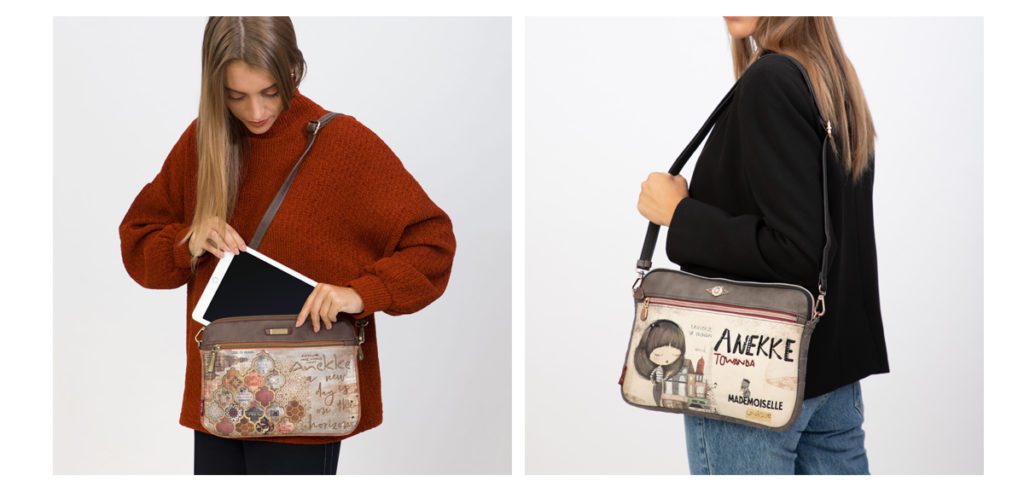 However, there are increasingly more of you who prefer working with a Tablet, which means that you don't have to take a briefcase or a large bag around with you. Luckily, the Tablet cases don't have to be boring! Have you seen these on my website?
These models are the perfect size, with padding, a back pocket to put other things in and a strap to carry it over your shoulder or across your body. They will look wonderful with your handbag or your backpack and they fit inside bigger ones.
Different bags to go to work
Going to work or to class is not a synonym of using boring, plain document cases or holders that you can't identify yourself with. For each new collection I think about every single one of you, about your needs, about how a product can be improved so that it is comfortable, useful and above all, so that whenever you go to work you look at it and it makes you smile.
That is why, the document cases of my brand are designed with these concepts in mind: comfort, quality and love for details. Because the design of each one of them tells a story, that you will be part of. Because there is no better bag to go to work than the one that makes you a little bit happier.
Have a look on my website to see everything that is available! You can do it by clicking here. And now choose yours, buy it and … go to work with a smile!