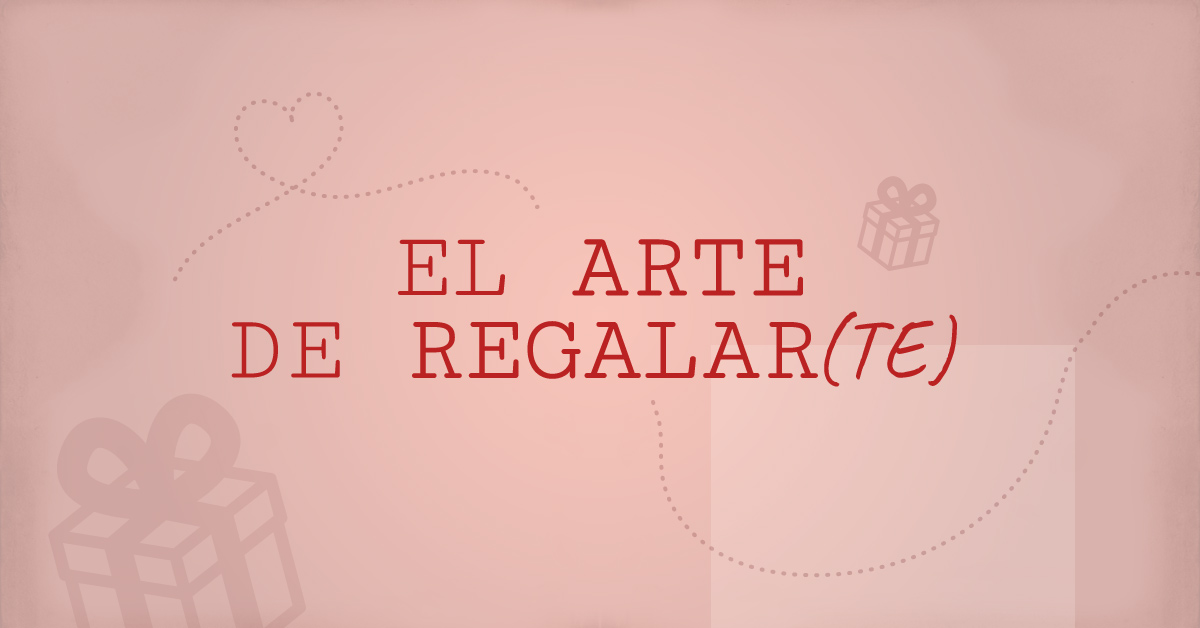 The art of getting yourself something special
The daily routine. Sometimes I feel that time flies by so fast that I am not even aware of it. And if there is one thing that I have learned it is that sometimes you have to slow down, get some fresh air, be more aware of how you live your life, and enjoy it. Sometimes we don't even realise that with our work, looking after our family, our partner, a bit more work, studies, the kids, that friend who needs you… the day is already over and you are so tired that you haven't even spent 5 minutes on yourself. But that's over now, my dear friend.
Enjoying the brief moments, the people and the things around us, is essential to be happier. For our well-being. And something that I am becoming increasingly more aware of by talking to you is that you spend a lot of time doing good things for others. When a special date for them approaches, you are the first one to make a list (mental) of what their favourite things are, about what you could give them, about how you can make them smile.
But, have you ever stopped and thought about doing the same thing for yourself? How many days do you end listening to your favourite song (and singing it at the top of your lungs, even if you just imagine doing this)? When was the last time you looked in the mirror and thought about all the positive things you have managed to do and what you give to those around you? Moreover, when was the last time you treated yourself to something? For no reason, just for the satisfaction of getting yourself something you fancy.
At this stage many of you who are reading this might be thinking: Oh! Well I haven't treated myself to anything that I really like for ages. And this is where I, like Jiminy Cricket, would like to remind you that you deserve it.
Indeed giving yourself a gift is an art. Choosing something that you really like, that makes you feel a little bit happier. Of course, things are things, but we all know that getting a package that contains something we love at home is happiness, isn´t it?
So today is the day. The day that you stop for a moment, when you lie on the sofa listening to your favourite song or when you go out for a walk to enjoy the surroundings. The day when you have a glass of your favourite wine, or a hot chocolate watching the best film in the world. And it is the day when you think about what you would really like to treat yourself to, to remind yourself about everything you deserve whenever you see it.
Believe me, today is the day. It is the day when the art of treating yourself to a moment becomes reality. When you buy yourself that special something that you have wanted for so long, but whenever you put it in your shopping trolley you always think of something more important to buy, so you leave it. Why not, today nothing is more important than making yourself a bit happier. And just in case you need an idea for a present for yourself, here is the link to my website, which you can access by clicking here.
Add what you have dreamed of to the shopping trolley, process the purchase… and love yourself!