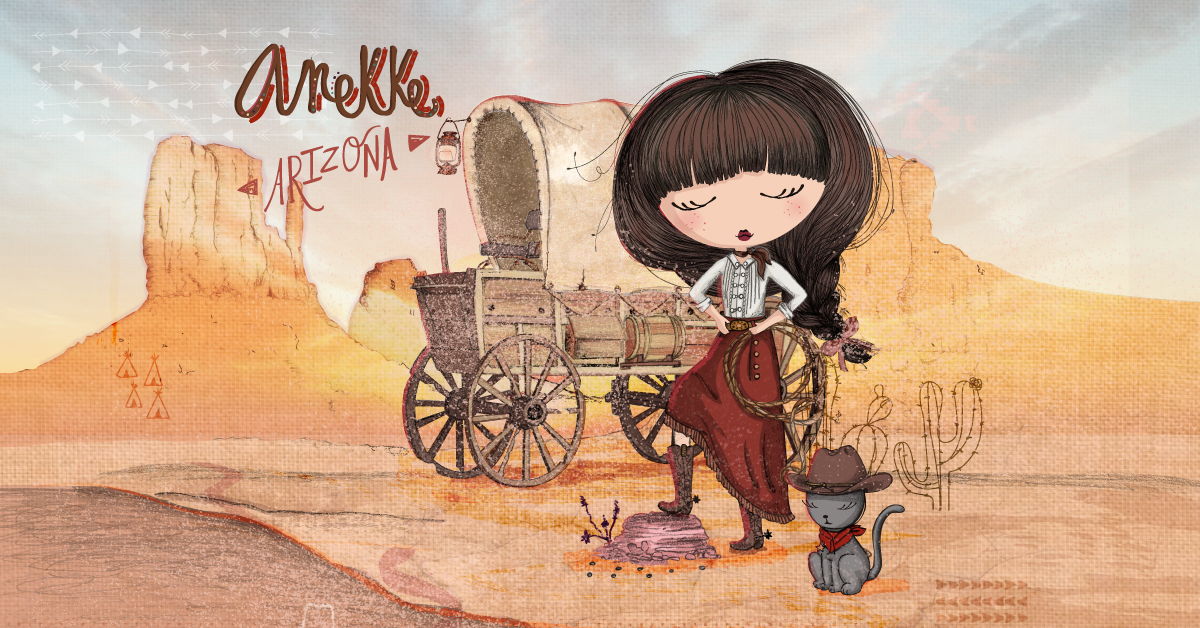 Anekke Arizona: A dream called Arizona
Just like on every other trip, a combination of excitement and nerves mix together in my stomach, while Towanda and I get closer to our destination.
There the afternoons are decorated with the dyed skies behind the Grand Canyon, and my dusty boots pick up fragments of hundreds of steps. The arid red dirt roads open up before me, criss-crossed by infinite sand and cactus highways. This is what Arizona is like; an eternal landscape captured by my eyes, leaving an unforgettable memory that is alive every day.
The beauty of its mountains hypnotizes me, while someone tells old stories in the light of the campfire, and the sound of a banjo becomes the tune of this adventure.
And there, surrounded by its vibrant beauty, by its bareness, an indescribable tingly feeling went through me. The wind whistled around me, just as if its ancestors were passing their force on to me through the breeze, its sun, its earth… My body was connected to each story, to each life; each moment lived in this terrain. And in a single instant, your whole world turns upside down. The round-the-world trip in 10 seconds of stillness, when you look inside yourself, and you understand that we only need the bare essentials to live. That to grow we must appreciate the small things in life, because they build the bigger things.
And there, in the midst of a beautiful naked and dusty flow of dreams, I feel that the power of this place will always be with me. My mind runs free, at the same speed as we travel over its never-ending mountains, accompanied by the whispers of the wind. There I learnt to listen to the desert, to let myself be moved by my spirit. There I felt freer than ever before, stronger, invincible.
It is a place that puts paths before you, which teach you to look at the world with your eyes wide open, to enjoy the harshness of life, to release yourself from all your fears.
It is like a dream catcher that beguiles you with its parched land and its damp air, with the force from its hillsides, each moment that beats in time.
Indeed this map, made of deserts and excitement, is a dream called Arizona.
—