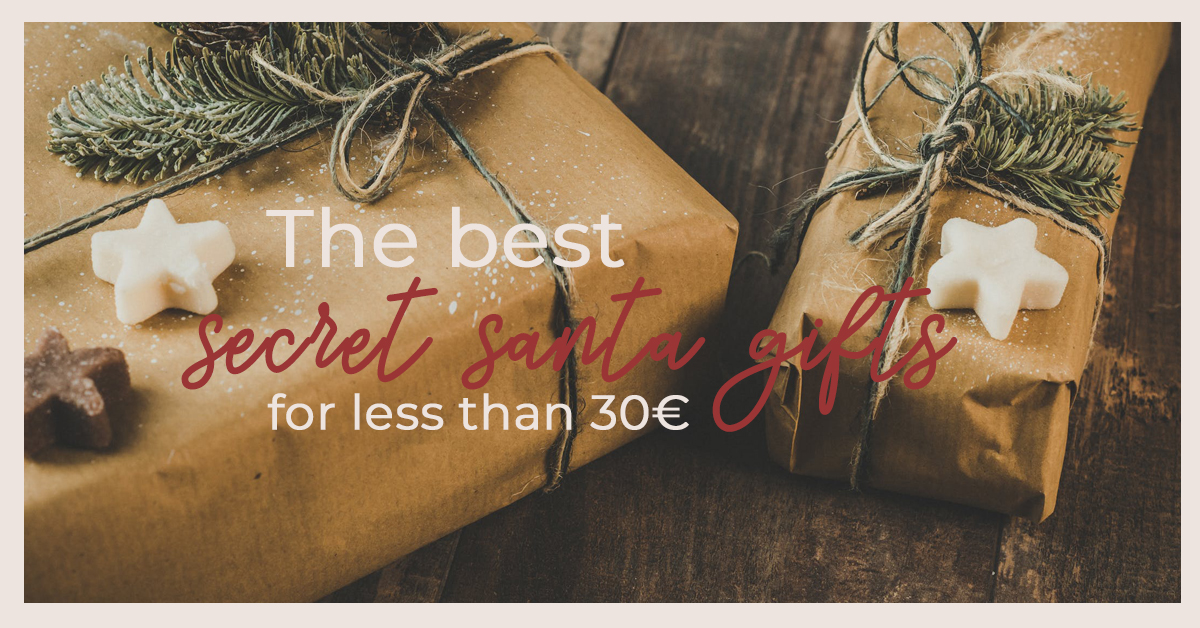 The best secret Santa gifts for less than 30€
Christmas is coming; it is one of my favourite times of the year! And of course, at Christmas time gifts have to be bought and one the most important of these is: the secret Santa gift.
This activity, when you have to give a present to the person who has been randomly assigned to you and usually you have a limited amount of money to spend on it, is becoming more popular these days. It is organised among friends, with your work mates or your best friends. Below I have jotted down a few ideas for you to make it easier to purchase the best secret Santa gifts for less than 30€. Don't miss it!
Original secret Santa gifts for less than 15€
Being on a small budget doesn't mean that the gift you choose isn't as pretty, or that it doesn't suit the tastes of the person you are buying it for. That is why, below I have a few ideas for gifts that cost less than 10€, which you will love.
Pretty stationery: let inspiration be discovered by writing
We all have a friend or workmate who likes to write, or someone who usually takes a notebook or a note pad with them to jot down all the essentials. A stationery kit might be the ideal option for them. Particularly if they are as pretty as these ones! Choose the notebook, add the matching pen and… let her discover inspiration by writing!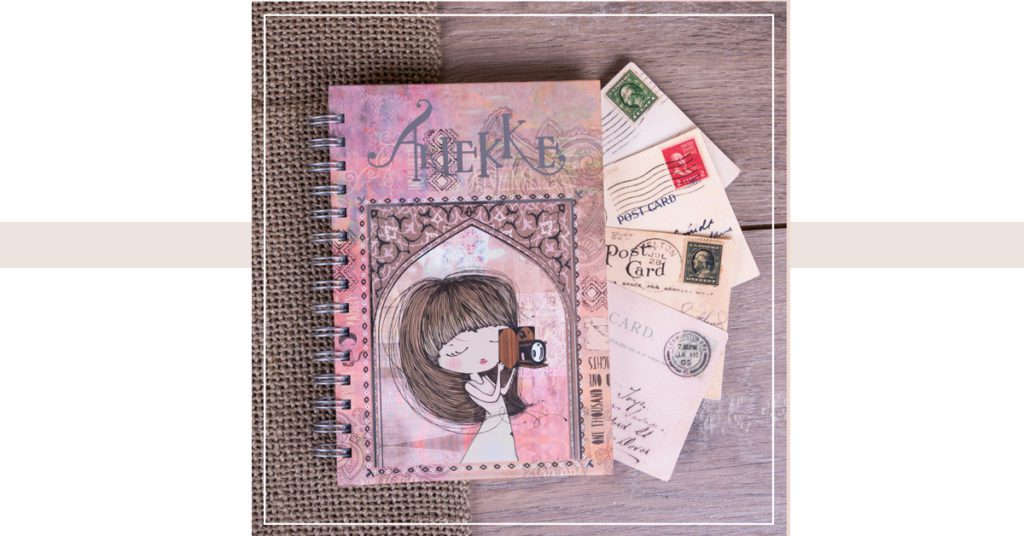 You can find the stationery by clicking here.
Charity key ring: a gift that will always be with you
The 'Anekke Dreams' charity key ring is a perfect option for somebody's gift that costs very little. For only 7.90€ you will give her a cute key ring and the profits made will go to the NGO Save The Children Spain. Moreover, when you buy the key ring, postage and packaging are free. It is gorgeous, it's for charity and it is useful, what more could you ask for? You can find it by clicking here.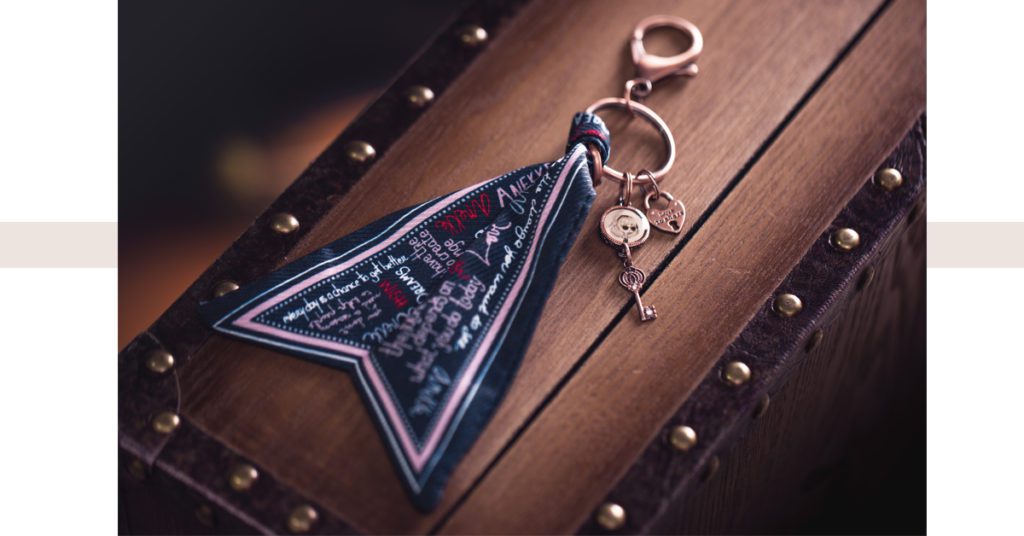 Delightful secret Santa gifts for between 15€ and 35€
The tiny details are the ones that count. So what could be a better option than a wonderful glasses case? Whether the person you are buying for wears prescription glasses or sunglasses, these cases are super pretty and practical.
There are different options available too: either a foldable glasses case, which is great to put in your bag, because it doesn't take up much space when you are not using it, or a glasses case with a chain, which you can also use as a handbag. What could be a better option for her? She will love it for sure!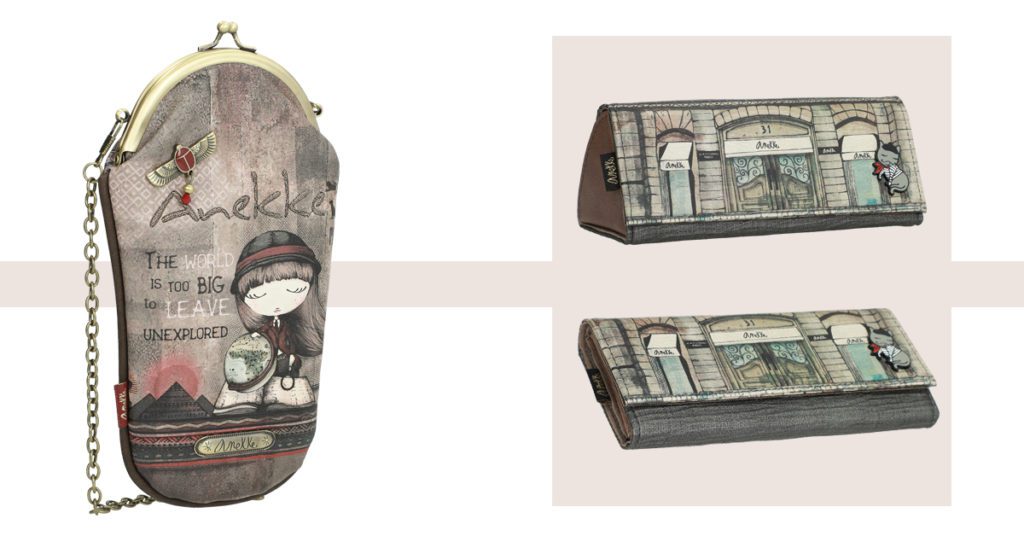 Do you want to see them? You can find them in the website by clicking here.
Umbrellas: a touch of colour for grey days!
The compact umbrellas are super useful, a must-have for everyone. What could be better than giving her one that is really pretty, as well as practical? They take up very little space in the bag and with the unique and meticulous designs like these; this gift will definitely go down really well!
Do you want to see the models that are available! Click here to go to the website!
Ideal for anyone who feels the cold: pretty neckerchiefs and ponchos
The neckerchiefs are the perfect accessory for any look and they keep you warm too! They are one of the most popular gifts for the secret Santa girl, because they can be used on numerous occasions, they are very easy to combine with your outfits and they keep you nice and warm.
There is a variety of printed designs and colours to choose from, which the person you are buying for will love for sure. Try and choose just one!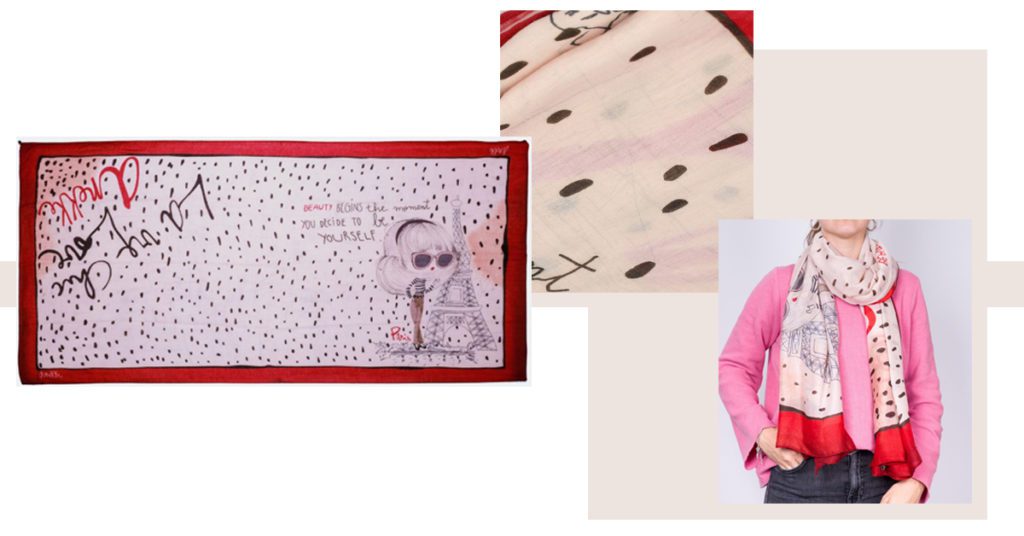 And if this person that you are buying for is really sensitive to the cold weather, a poncho style scarf might be the best option. It is big so you can wrap it around your neck or around your body and the fabric it is made of is soft, cosy and very warm. It has buttons too, so you can button it up like a poncho. They are all advantages!
You can find the neckerchiefs in the website by clicking here.
Cool wallets or purses: they never fail!
There is one accessory that should never be missing from the bag or backpack of a woman; a wallet or purse. There are lots of size and format options available so you can choose the one that suits her tastes the best and the type of bag that she likes to use.
If you want to see them and choose the perfect one for your secret Santa gift, click here!
Have you decided what you are going to give her yet? As you can see, money isn't a restriction when it comes to giving someone a lovely gift. If you still haven't decided what you are going to surprise her with for the secret Santa gift, visit the website to see the other products!