Everything a bag can say about you
Fashion has become a means of expression for many of us. Not only is dressing a way to cover our skin, we say a lot more about ourselves with every garment and accessory that we use. What we are like, what type of lifestyle we have or what our tastes are. But, do you know everything that a bag can say about you?
A bag is an accessory that not only has an aesthetic function. Of course, when we choose something that we are going to wear we take into account criteria that suits us the best, although it isn't the only thing that we think of before choosing.
When am I going to use it, what size is it, what capacity does it have, what style is it… we don't choose the same thing for each situation and that says a lot about ourselves. Do you want to find out everything a bag can say about you?
Backpacks: women with an urban spirit
Backpacks are a prominent feature among women who want comfort, without giving up style. These bags usually have a lot of room (depending on their size, of course), they are ideal for people who travel around a lot due to their lifestyle (work, studies, outings, trips…).
People who use backpacks tend to be adventurous, independent and have itchy feet. Does that ring a bell?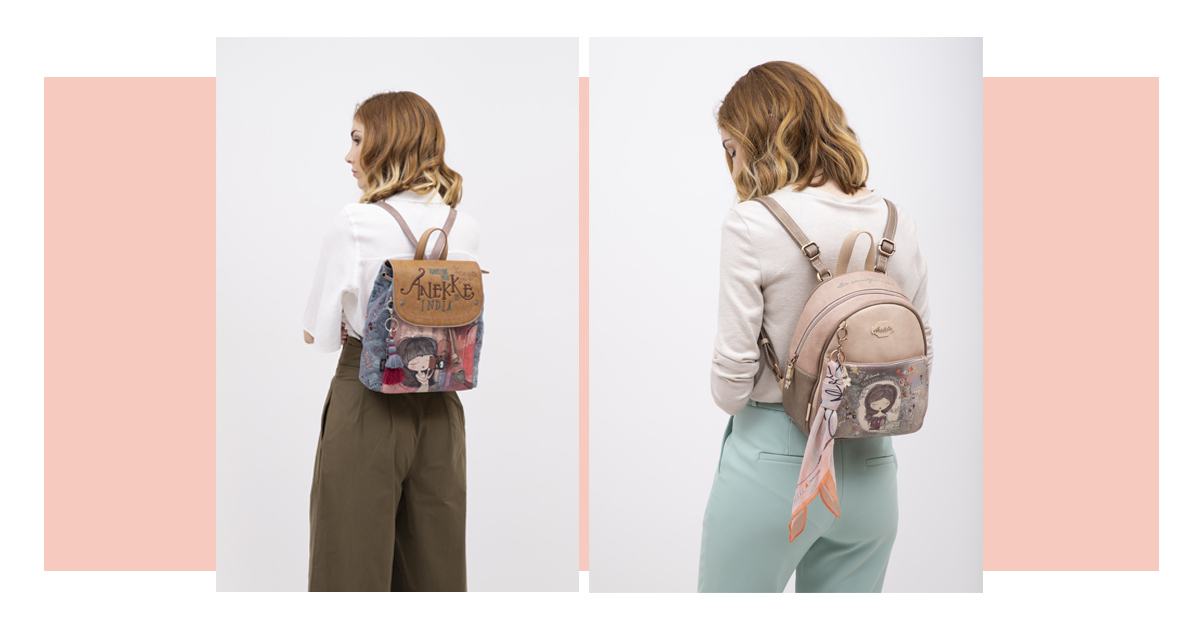 Click here if you want to have a look at the backpacks available on my website.
Crossbody bags: practicality on your shoulder
Crossbody bags are comfortable; they are great for everyday use. It is one type of bag that practical women like to use, to take the bare minimum and just what they need with them.
They are used to go to work and for walks, different size models are chosen to match the moment. How many do you have in your bag collection?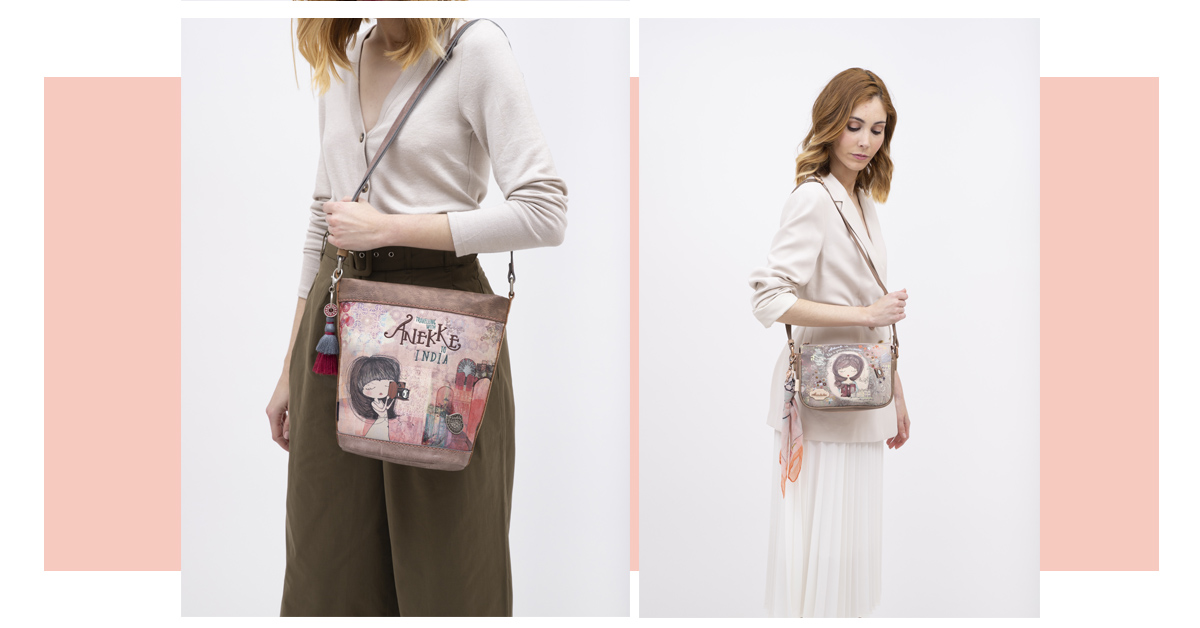 If you are looking for a crossbody bag, here is the link so that you can see all of them.
Multi-position bags: a bag for every situation
Finding a bag that goes with your style and meets your needs is fundamental, because it is something that you use every day. That is why there are different types of bags, which adapt to everything you need. Some even surprise you, because they can be worn in different ways in line with each situation.
Women who like this type of bag are normally practical and they want products that suit their pace of life. Would you like to find out about a few of them?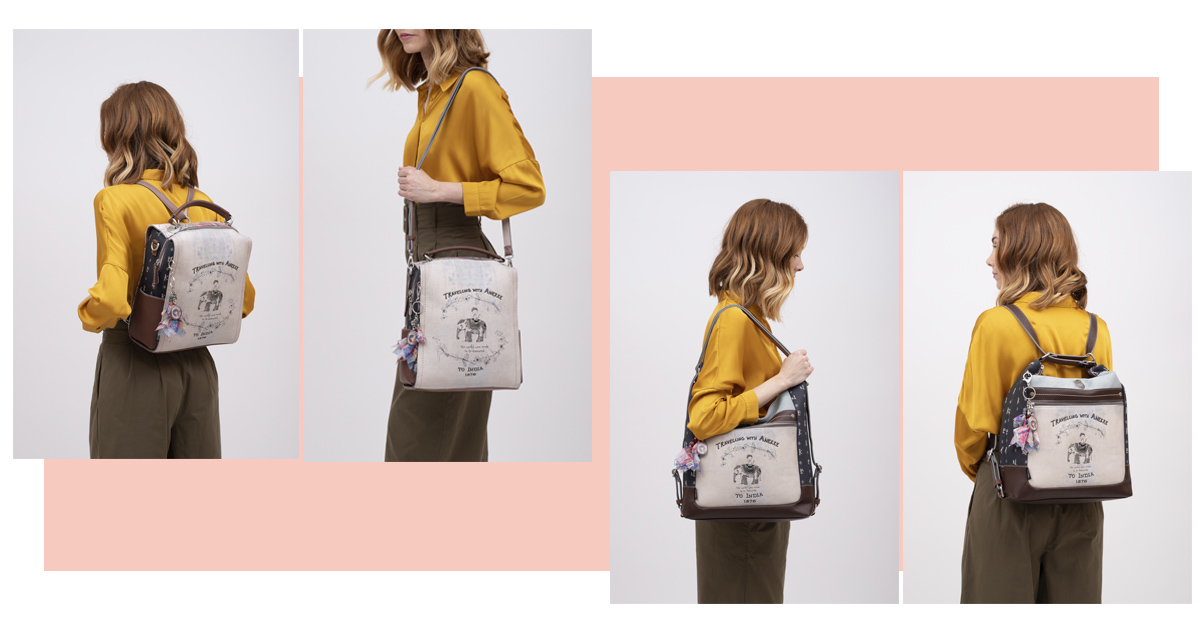 There are models that can be adapted to each situation, such as this one for example on the left (to see it, press here).
Its format means that it can be used as a backpack or a crossbody bag, for maximum comfort. How about this model from the India collection? It is available through this link. It is perfect for women with an active lifestyle, who do not want to give up either design or comfort.
Or if you prefer a shoulder bag, but you don't want to be without a backpack either, this model (right) is ideal.
The bag transforms when you pull its strap, so it is a 2 in 1, perfect for any occasion. If you like this model, you can find it here. And if you want to see other similar models, click here.
Document case: workers who are always ready
Laptops have become an essential work tool, both for women who work at the office and for those who study. A document case has therefore become a type of bag that is part of the daily routine of many women, seeing as it provides a lot of information about whoever is using it.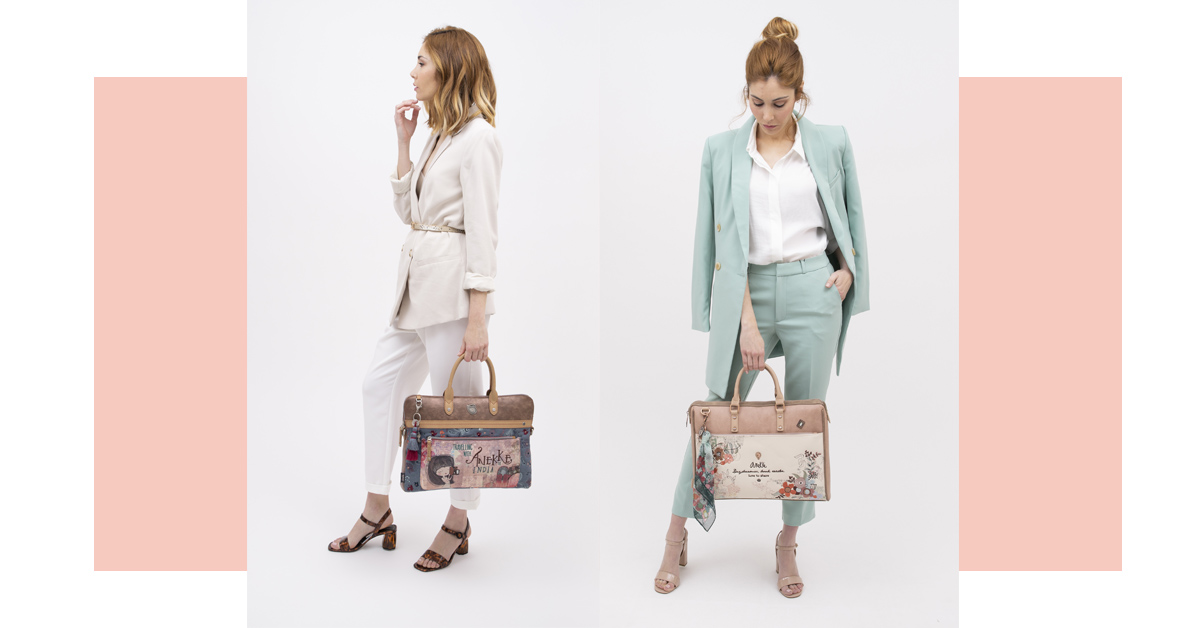 Its style (if it is plain, a dark colour or if it has a printed design on it) supplies a lot of information about the character of the person using it. For example, this document case is elegant and looks very professional, don't you think?
You can click here if you prefer to see all the models available!
Large bags: always prepared
Large bags tend to be the favourite option for forward-looking women. This type of bag enables you to take everything that you could possibly need with you, including an umbrella just in case it rains, a notebook to write down something…
As a rule shoulder bags are the star bags with more room and they can express a lot about the person using them through their design. What do you think about these?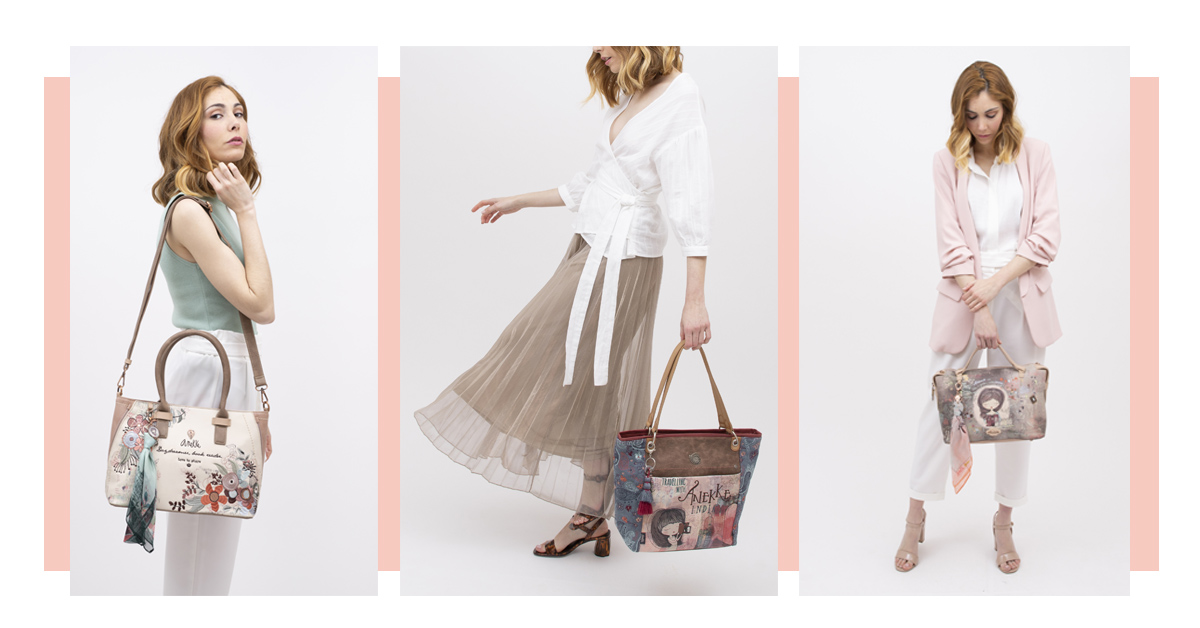 Small bags: self-confidence
Small bags are generally used for special occasions or for going for walks. Given their design they tend to have less capacity, so the person using one just takes what they really need with them.
Despite their size, their designs, colours or formats are normally quite striking, and they are often the favourites of self-confident women, who love fashion in general.
Which one is your favourite out of these?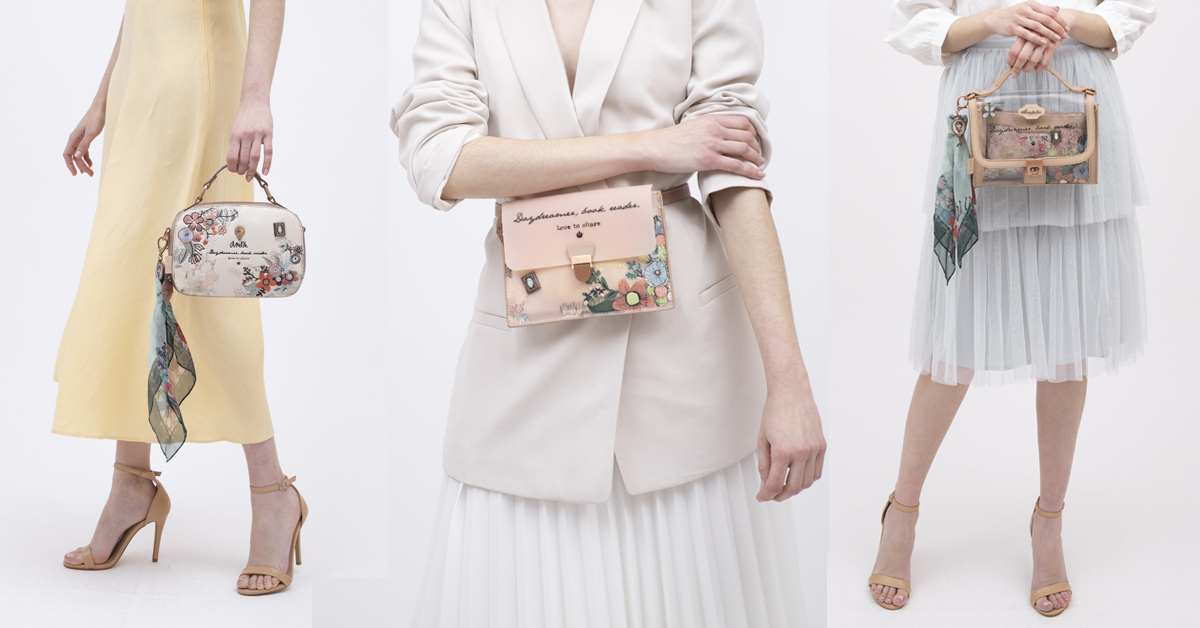 An accessory like a bag, which is absolutely essential in our lives, certainly says a lot about us. And how about you, what is your favourite type of bag?
To go to my website and find the perfect one for you, press here. You will love them!