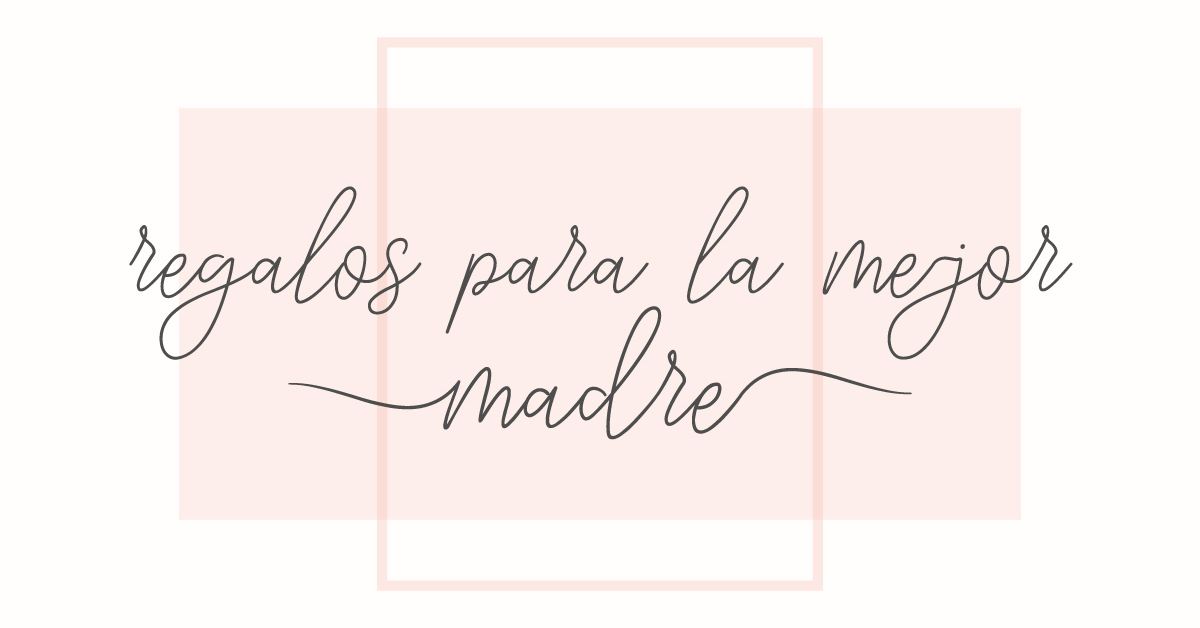 Ideal gifts for Mother's Day
The saying goes that "there is only one mother". Loving, fighters, moaners, funny, confidants, thoughtful… there are so many definitions of your mothers that you have sent me, it is impossible to sum them all up!
Undoubtedly, this bond between a mother and their child is unique, which is reason enough to make the most of the first Sunday of May to thank them for what they do for you 365 days of the year all your life. Because they deserve everything!
However, you are surprised whenever the time comes to give her a gift; you try to find something special, something that will make her feel special. That is why I have come up with a gift list for you so that you give her the best present in the world on the first Sunday of May this year. She deserves it!
Executive mother: the document case that she has always dreamed of
Nowadays many women go out to work or study, so they usually take a briefcase or a document case with them for their laptop, work documents…etc. This type of bag is usually a basic part of the everyday routine, so giving her one that is pretty as well as being super practical, will definitely be a success.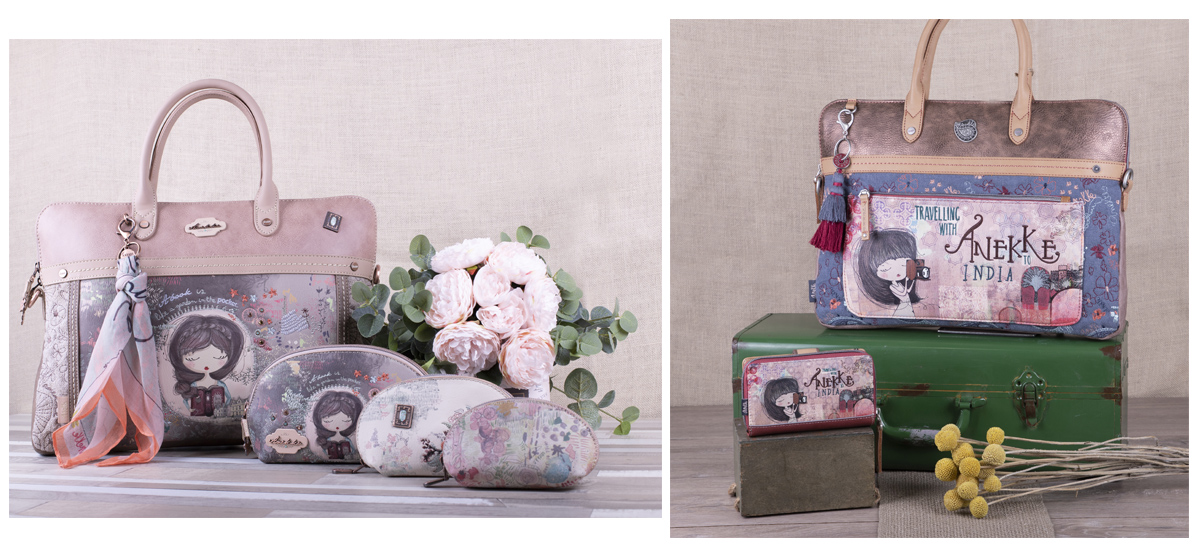 In the photo on the right there is a model from the Jane collection, full of details and colours that are great to mix and match, it is perfect! Click here to find it.
In the photo on the left another model from the India collection, full of colours and motifs that will remind you of the magical country that is the inspiration behind the collection.
Click here if you prefer to see all the models of document cases available in the website.
If you want to round off the gift, create an ideal kit for her daily life, there are different types of products that might be the perfect accessory, such as a toiletry bag or a wallet.
A toiletry bag is perfect for anyone who is out a lot of the time and needs to take their toiletries with them. The model in the photo is part of the Jane collection and it is the Matryoshka type, which consists of 3 pieces that are different sizes and have distinct printed designs on them. You can choose the best one to use according to the size of bag that you have with you. Click here to find it or if you want to see other models too, click here to see all the toiletry bags. Try to choose just one!
A wallet is another great option, such as the India model in the photo. It is one of the most useful gifts, because you can always take it with you in your bag and in this case as its design is so special; it will become a top 10 gift! Click here to find the purses and wallets. Which one will be your mother's favourite?
Find the model of the photo by clicking here.
Tell me what your mother has and I will tell you which bag she needs
Everyone has their own personality and tastes, which is why choosing a perfect bag for your mother simply involves seeing what type of clothes and bags she normally uses. Does she like shoulder bags or does she prefer crossbody bags? Is she a fan of backpacks or perhaps a bag to go for strolls would suit her better? Let's see what options we have so that you find the perfect one for your mum, take note!
Backpacks: comfort that never goes out of fashion
Backpacks are accessories that never go out of fashion. They are super comfortable and they are easy to mix and match. For the daily lives of intrepid women, for mums with young children who usually have to take a lot with them or for travelling, they are perfect. There are many options too!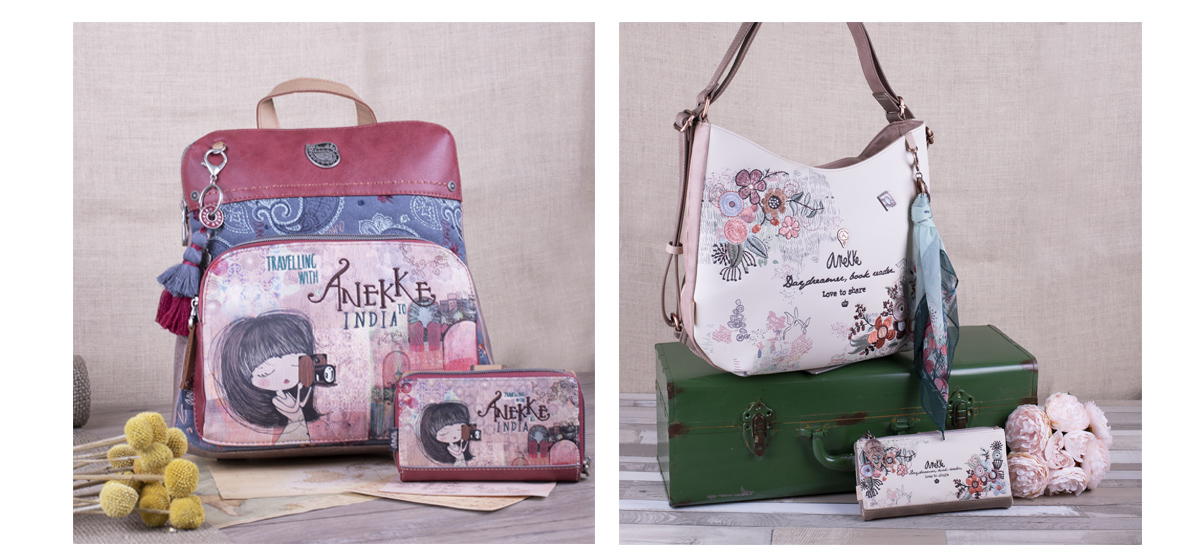 This model (left side) is an urban design backpack, it is very comfortable and it is full of details. Get a wallet for her too and you have the perfect gift!
You can find this backpack by clicking here and the wallet here.
And if your mother is someone who usually changes the type of bag she takes with her and she likes bags for a nice stroll and backpacks, she will love this kind of design. It can be used as a shoulder bag and if you pull out the strap, it becomes a practical backpack. This design is part of the Jane collection and it is so elegant and pretty, you mother will love it. Get her the matching wallet as well, the perfect pair!
If you want to see the collection of backpacks, click here. For wallets, here.
Crossbody bags: a basic that never fails
We all use crossbody bags, they are real basics. If your mum is a fan of these, have a look to see what size she normally uses, because that is fundamental if you want to be successful this year and then you will have the perfect gift guaranteed. Click here to see the crossbody bags and choose the best one for your mum! Remember that you can check the size of each model by clicking on the "details" tab. Leave nothing to chance!
The wallet is still the star accessory, so that this Mother's Day you make your mum happier. Have you already chosen your matching wallet?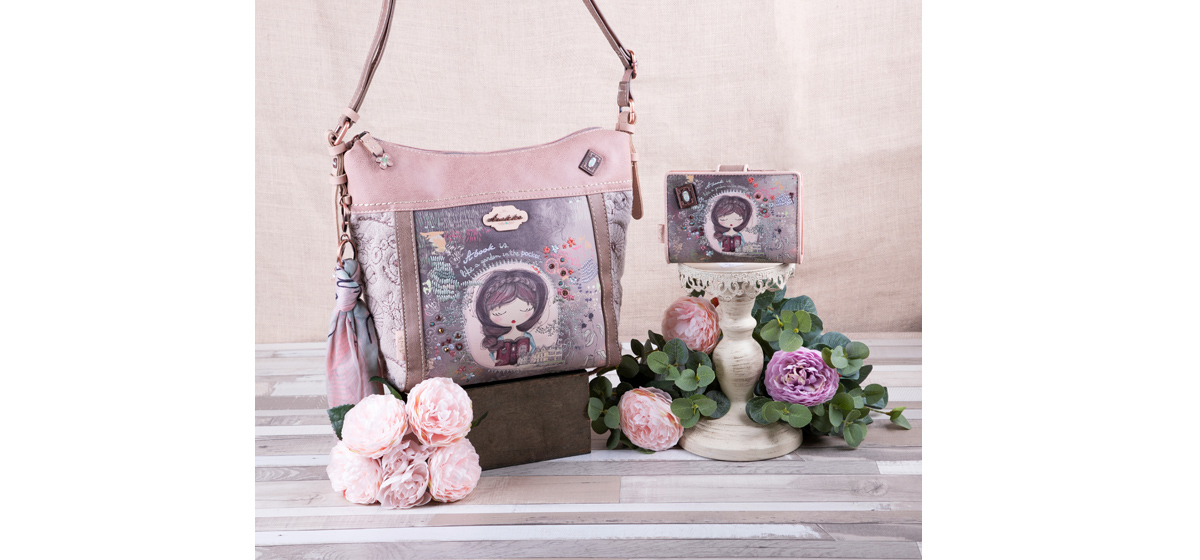 Vain mums: a must-have
Some mums love fashion, the vain ones never leave home without making sure they have all their accessories with them and then there are those who like to have a very remarkable or exclusive piece in their wardrobe for those special occasions. And I know a little bit about that! ?
Some of the most outstanding options might include the bags from the vinyl collection; they are so original and pretty that they catch everyone's eye wherever they go. There is usually another fabric bag inside, so in reality there are 2 bags in 1, there are endless possibilities. Have you already seen them? You can choose the model that you want for your mum by clicking here.
Add some stationery so that she always takes accessories from the same collection with her, and she won't believe how much effort you have made to surprise her. She will love it!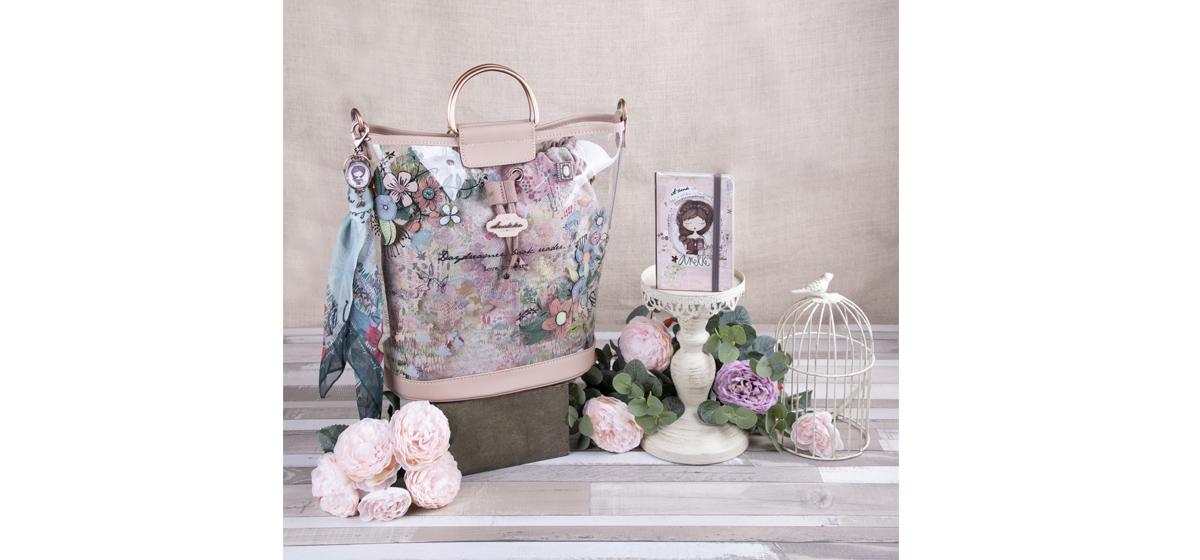 Stationery and accessories
If you mum loves pretty stationery, another interesting option might be a kit that has all her favourite accessories in it. For example, the neckerchiefs are a fantastic option, because they can be added to any look and they are really practical for the temperatures this season.
Other accessories include the mugs, glasses cases, stationery, which might be perfect for a very special gift like this one. Have you already decided what you are going to give her?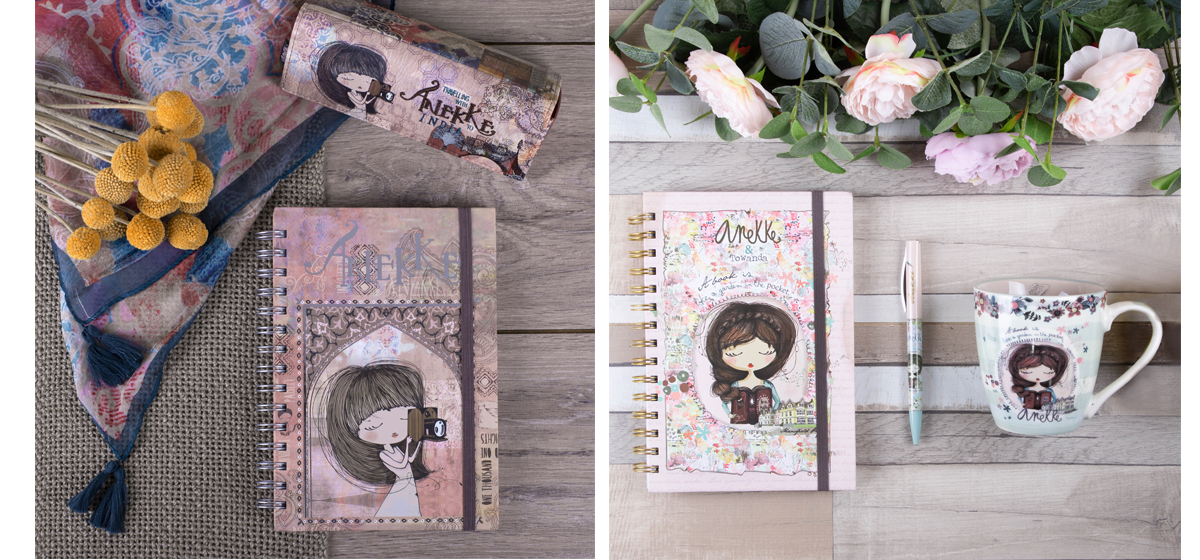 And if you still are not sure, visit the website (by clicking here) to see all the products and choose the perfect gift, because you only have one mum. This Mother's Day don't forget to tell her that you love her… give her a gift made with as much tender loving care as these are!
Remember to send me a photo of your mum and her gift or label it in social media with the hashtag #anekkelovers. I would love to see you together on that very special day with my products!