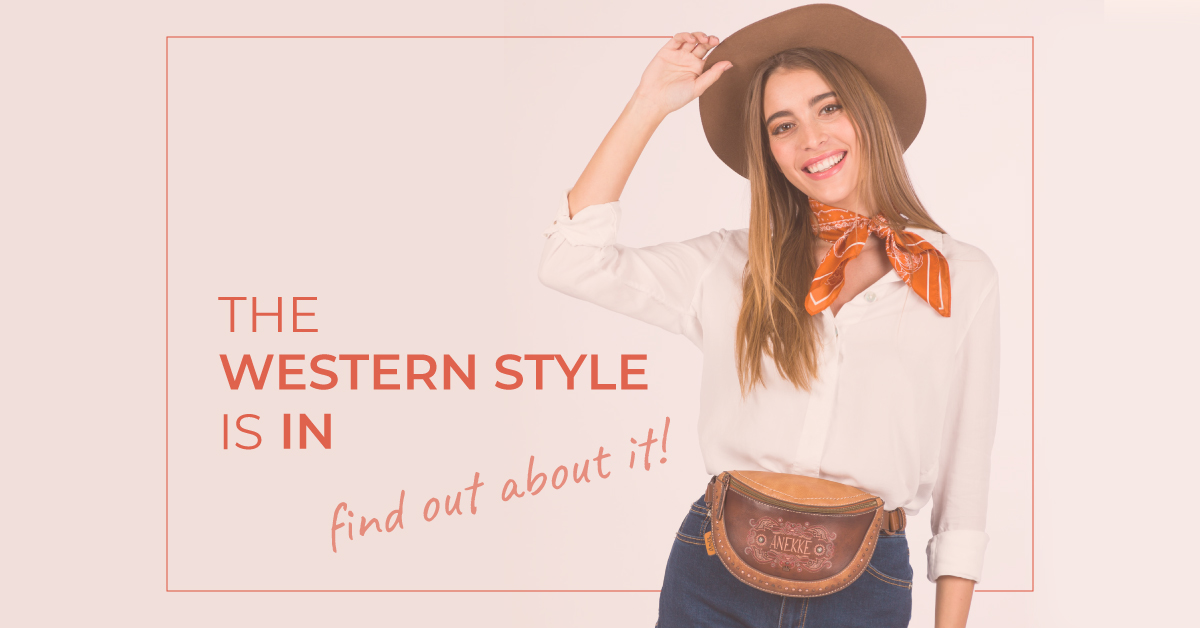 The western style is in: find out about it!
As we already know, trends in fashion change, each season brings something new in terms of colours, shapes and styles. However, some styles last, they get revamped and they adapt to each moment. And this season the western style is in: find out about it!
Western style: a timeless trend that never goes out of fashion
If you look back in time you will definitely remember the cowboy boots that you wore for years, the denim jacket that has thousands of stories to tell or the outfit with tassels that you have in your wardrobe. Does that ring a bell?
Indeed the western style, inspired by the Wild West movies, is one of the classics that always come back, renewing itself to bring clothes and accessories back to life again and in this way, it has turned into a timeless style that can create different looks: modern, chic, classic… Only you set the limits!
The western style is in: basics in your wardrobe
The western style has always been a part of fashion. The denim clothes, for example, have been adapted in different versions, and denim is one of the leading materials in our wardrobes. Jackets, waistcoats, skirts and jeans are our daily basics, which never fail.
But, what about the accessories? These are a fundamental part of our daily outfits, which help us create a look inspired by the western style. A bandanna tied around your neck, belts with studs, cowboy boots, hats or bags with tassels and rivets are just a few examples of what, thanks to these basics in your wardrobe, you can get the western style that you love so much.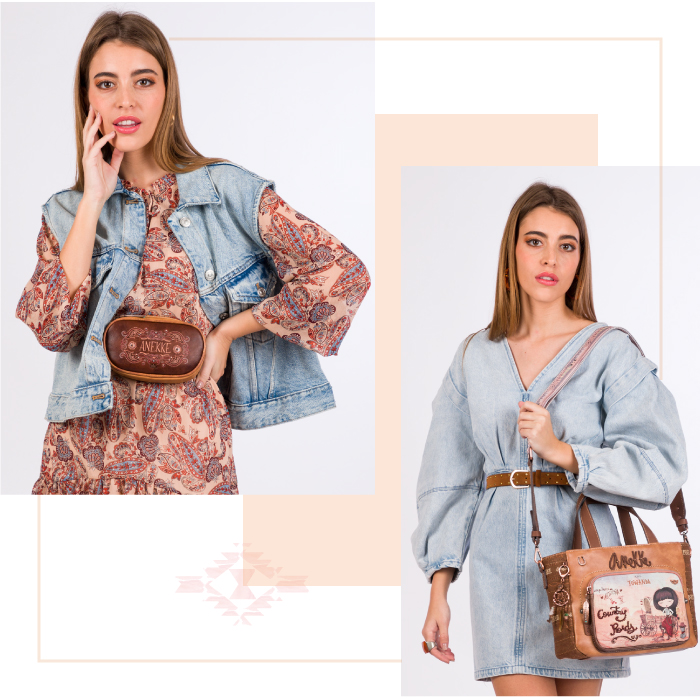 The accessories that are here to stay
The western style is here to stay. Both the spring/summer 2020 and the autumn/winter season will be influenced by this trend that, through tassels, rivets and leather materials, will be included in thousands of looks.
As it is so versatile, this style will become a basic in any wardrobe. Timeless, very easy to combine and, to cap it all, super pretty! Would you like to discover a collection of the best western style bags and wallets? Let's get to it!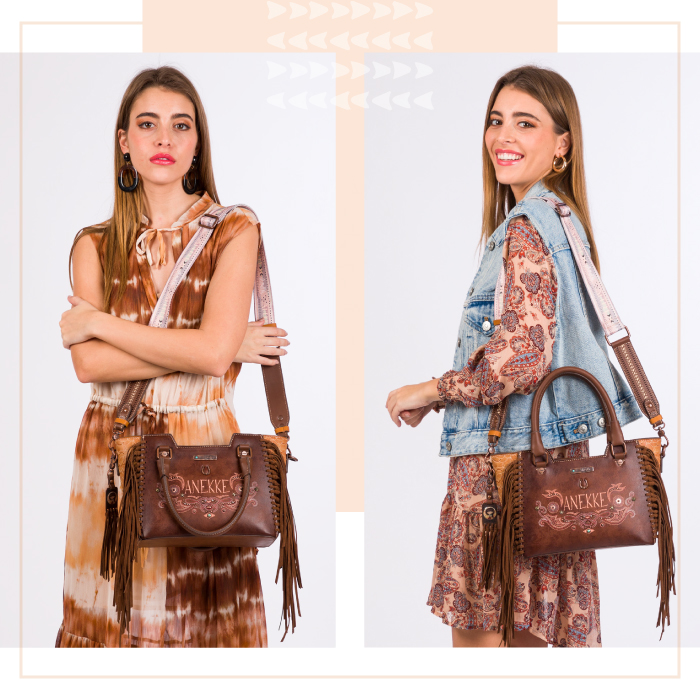 Anekke Arizona: western style bags and accessories
After my trip to Arizona I knew that I had to create a collection inspired by this adventure. Its colours, that stark beauty of its deserts, how its features influence fashion … I just couldn't let this opportunity go past!
That is why the Anekke Arizona collection is predominated by brown tones, rounded off with different finishes (such as embroidery or iridescent effects), and endless details that will make you feel as if you were in your very own western movie. Do you want to know what type of bags you can find?
Backpacks that will take you away to the Grand Canyon: with a bit of imagination and your new backpack, get ready to go on a real adventure, cowgirl! Printed designs, brown tones rounded off with different finishes, studs, rivets, embroidery… A backpack for each type of woman!
Country style bumbags: if there is one type of accessory that is distinguished for giving any look a bit of trendiness, it is definitely, the bumbags. If we add the coolest aesthetics of the season to it, it is success guaranteed!
Shoulder bags and crossbody bags: for tastes, colours. You will find a wide variety of shoulder bags, handbags and crossbody bags to add to your daily routine. Are you ready to feel like the new sheriff in town with your bag? 😉
The purest western style document case: when it comes to working you can also have that touch that you love so much. In the Anekke Arizona collection you will find the most gorgeous models that you could ever imagine, to make each day a new adventure. Are you ready? Find yours among those available in the website.
And there are many more! Would you like to have a look and discover them? Would you like to fall in love with that trend that you won't ever leave at home? Browse around the website now!