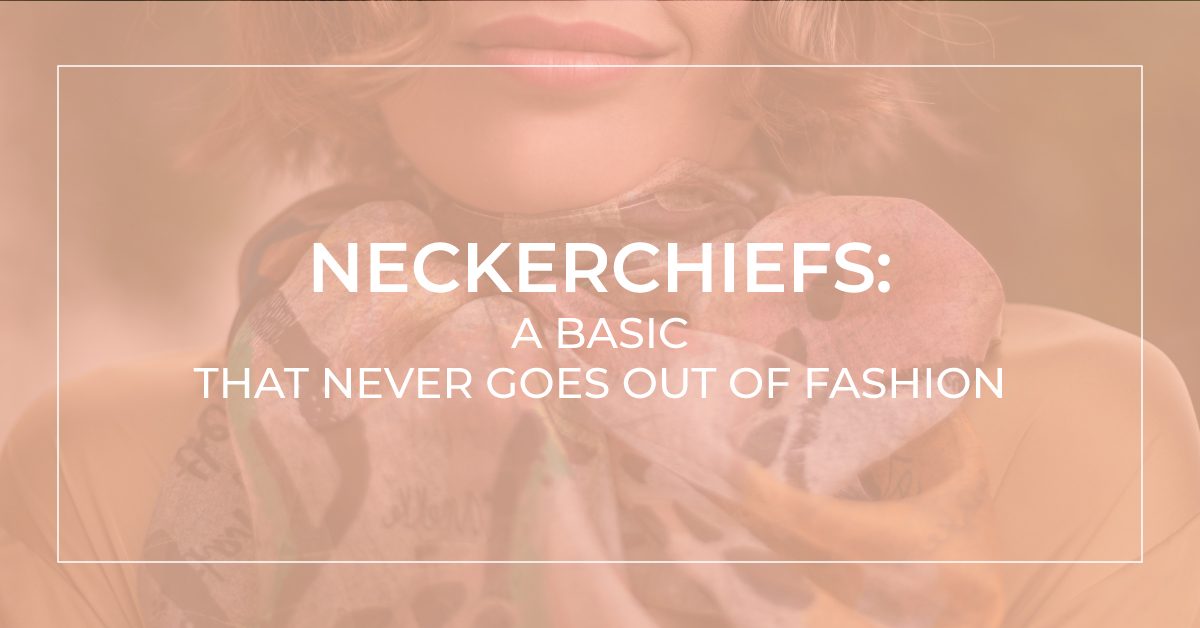 Neckerchiefs for woman: a basic in fashion
If there is something that can be said about any woman's wardrobe it is that we all have basic clothes and accessories that never go out of fashion. Timeless handbags, classic cut coats and of course, versatile accessories such as neckerchiefs for woman, which should always be amongst our favourites.
Neckerchiefs are basics and not just because they are practical. They are one of those accessories that as well as having one main purpose (protecting you
from the cold), they also have an aesthetic function in which the versatility when it comes to using them is infinite. You can tie them around your neck in thousands of ways, drape them over your shoulders, cover your hair, wind them around your ponytail… There are endless possibilities that I for one, cannot resist. Let's find out more about the 2020 neckerchief trends!
How to choose the perfect neckerchief for yourself
 There is a whole world of possibilities when picking out a neckerchief, the only criterion that is important when you are deciding which one you want to wear, is yours. The length, the colour, the print or the material are criteria that you must take into account before buying yours. Here I will tell you what you must know!
The length and the shape: How do you like to wear the neckerchief? That is the question that we all have to answer when buying a new neckerchief. If you like to wear it like a scarf, shaping it and tying it in a bow, you will need it to be longer. That will guarantee that you can wear it as you prefer on each occasion.However, if you love neckerchiefs that you can also use in your hair, the square shaped ones, which are smaller, adapt better thanks to their shape. Luckily, variety is the spice of life, and there are many possibilities to choose from!
The colour or the printed design: If you are someone who tends to combine basic garments and you like to add a touch of colour to your looks, the patterned neckerchiefs are a great option, because you can combine them in thousands of ways, bearing in mind the tones that you wear or, why not, match up your jacket or top with the colours of the printed design of the neckerchief. Give your look that bit of cheer that it needs!
The material: How do you like your neckerchief to feel? Seeing as it is an accessory that goes directly around your neck, ideally it should feel nice. The large variety of materials that they are made of gives you plenty of options to choose from.
Foulards: ideal for every day
It doesn't matter whether you wear: a dress, a pair of jeans or a sports jacket or the smartest outfit in the world: a foulard always adds the finishing touch to a look. Foulards are distinguished for the drape, the feel and the shape, which makes them super practical to wear.
There is a wide variety of printed designs available this season, both in the Arizona and the Jungle collections, so you will have a perfect print and colour guaranteed according to the option that tickles your fancy every day.
Arizona: printed designs inspired by the Wild West on neckerchiefs
The neckerchiefs just couldn't be left out of the new SS20 collection. They are timeless (you can use them any time of the year, they are soft and they go really well with your outfits…) and what is more they are really pretty!
The neckerchiefs from the Anekke Arizona collection are distinguished by brown and red tones and the printed designs will remind you of the Wild West. As they are so colourful these models go really well with your outfits. Which ones are your favourites? Discover them now by visiting the website!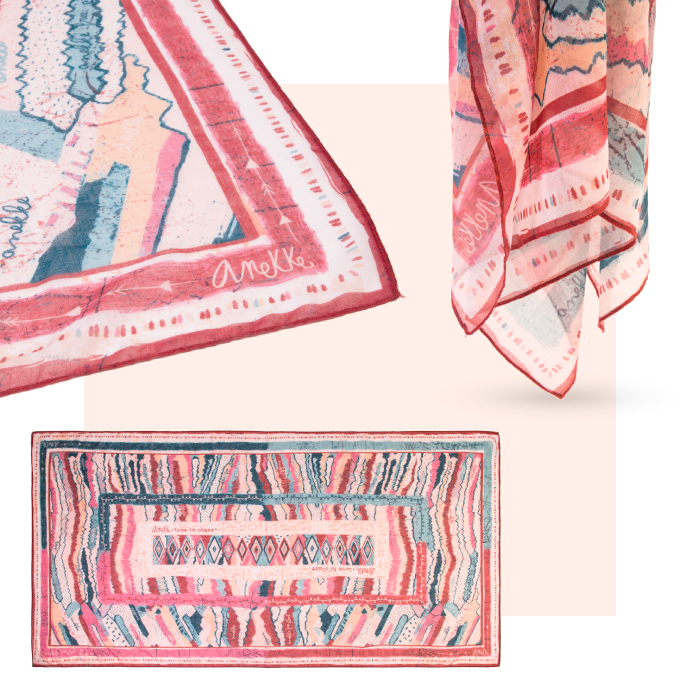 Jungle: neckerchiefs inspired by nature and animal prints
The Anekke Jungle SS20 neckerchief collection is full of green, yellow, red tones and the animal inspired prints. They are, simply, so pretty that you won't be able to choose just one.
The fabric they are made of drapes perfectly, they are so soft, you will find it really easy to match them up with your outfits, especially with their unique printed designs; you and these new accessories will be inseparable. Discover them here!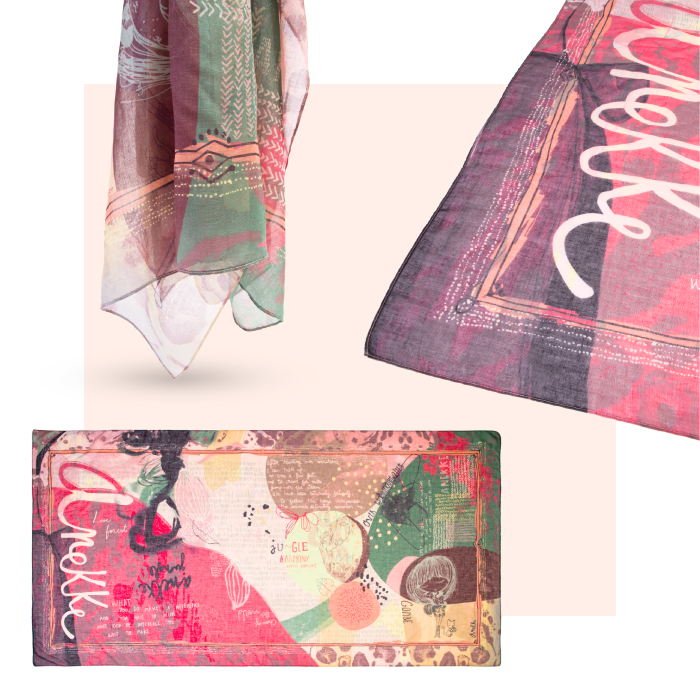 The gift that never fails: neckerchiefs
The neckerchiefs are one of those gifts that always go down well. You just have to decide what colours or printed design you think the person you are buying for will like the best, and voila! Success guaranteed.
What is more, all the neckerchiefs from my collections come in lovely kraft tone cardboard packaging, loaded with details. They even come with a sticker to give to someone!
So don't hesitate anymore, it is time to discover the Anekke Arizona and Jungle neckerchiefs. They are now available on the website, which you can visit by clicking here. Take them with you everywhere!