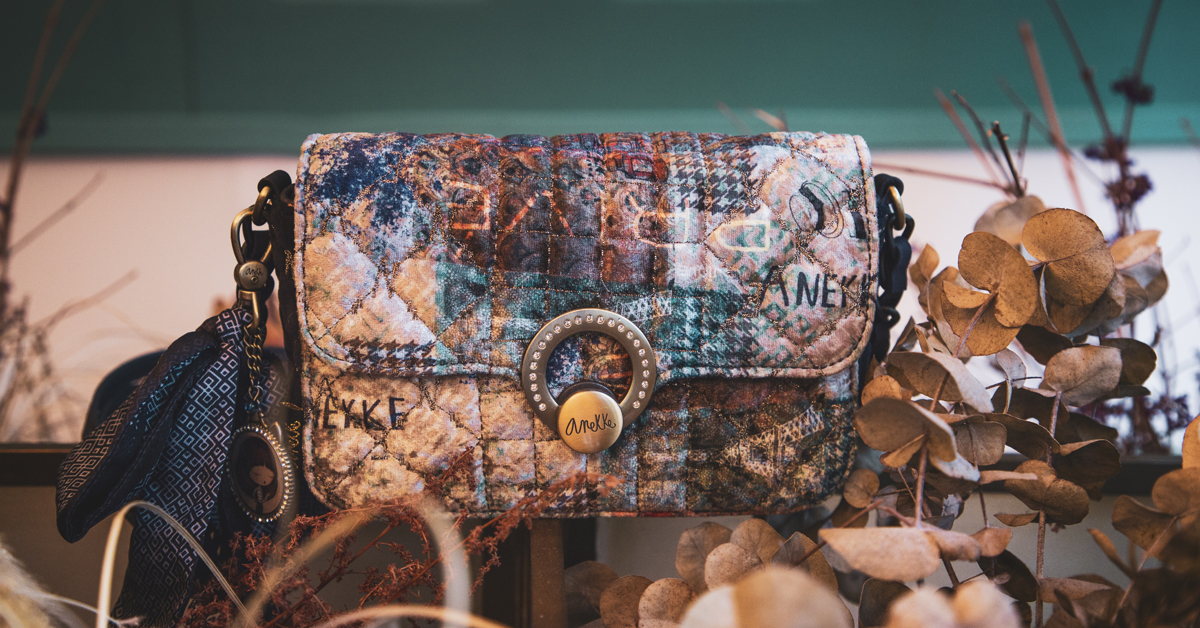 Velvet bags: discover la Vie Chic
Undoubtedly, the velvet bags are one of the FW19 trends. This material, which gives any look an elegant and sophisticated touch, is recreated this autumn/winter and it is adapted to different types of bags, backpacks and accessories. Find out more about this lovely trend in this post!
Velvet: the trend that comes to stay
We all know velvet, and when we think of it, we automatically associate it with elegance. Its softness and texture with shiny nuances have turned it into one of the favourite materials for clothes and accessories for momentous events.
However, unlike years ago when it was saved for special occasions, when it was mainly used for coats, dresses or evening attire and bags, today the velvet bag trend has come to stay in our daily lives and looks, now you can create a casual look with a hint of refinement thanks to your velvet bag, or add it to a distinctive style for the finishing touch. Let's see the models of this season!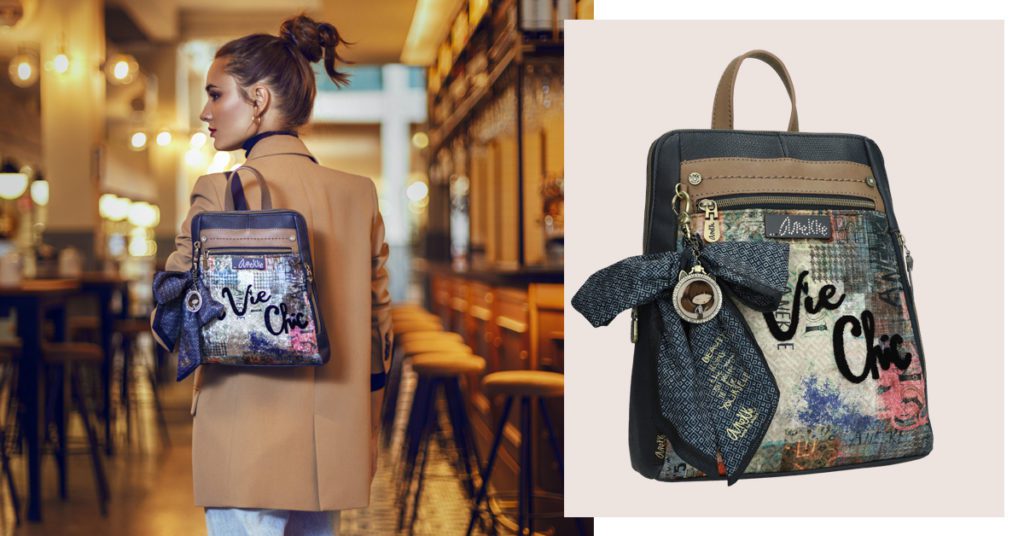 La Vie Chic: velvet bags
I am proud to say that this material is one of the main features of one of my new collections: Anekke Couture. It includes the La Vie Chic capsule bag, with lovely designs and prints made with velvet.
The different formats are adapted to all the fashion trends, which gives you the opportunity to have your favourite kind of bag made with this gorgeous material. Backpacks, tote bags, saddle bags, smart bags, even document cases to go to work or class, there is a world of possibilities that adapt to you!
This capsule bag is distinguished for its colourful printed design, which is predominated by navy blue, with a dash of ochre, green and maroon. So it is easy to combine with any type of outfit or coat.
It comes with a lovely key ring and a decorative bow too, which you can use as an accessory for your hair whenever you want, to put it in a ponytail or as a turban. And for the icing on the cake, the tote bags come with a wide velvet embroidered crossbody strap.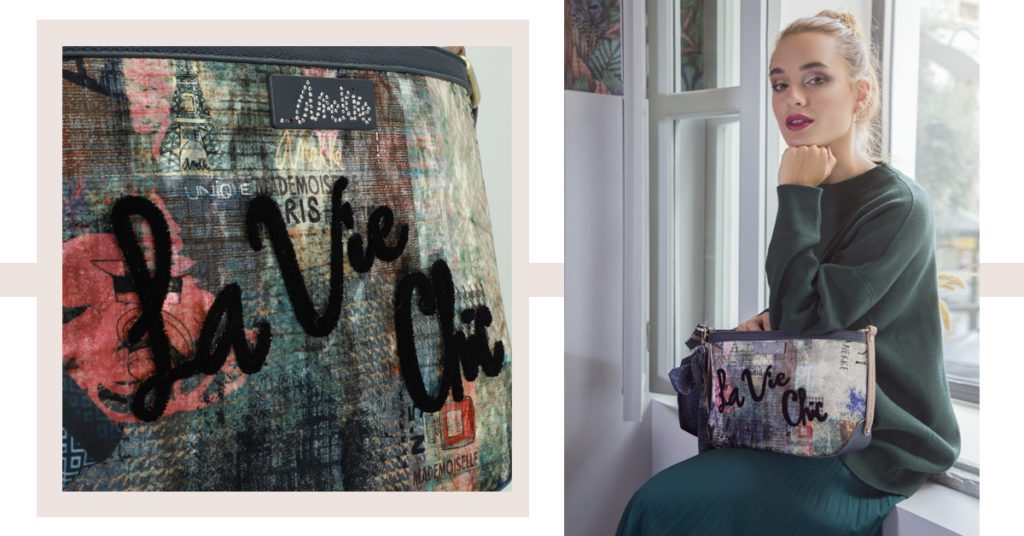 Looks with velvet bags
As I said before, La Vie Chic velvet bags adapt to different types of looks. Among them, the most casual looks for every day; these bags make daily life a bit more special and the most important occasions even more memorable.
It is perfect to go to work, enhance your American cowgirl look with it: it is a practical and comfortable type of style, with a super chic air that will catch everyone's eye.
Or if you prefer, if you love looks that are a bit more daring, go for the colour contrast by wearing it with a bright coloured coat, or with a monochromatic style, which will definitely make the accessories stand out.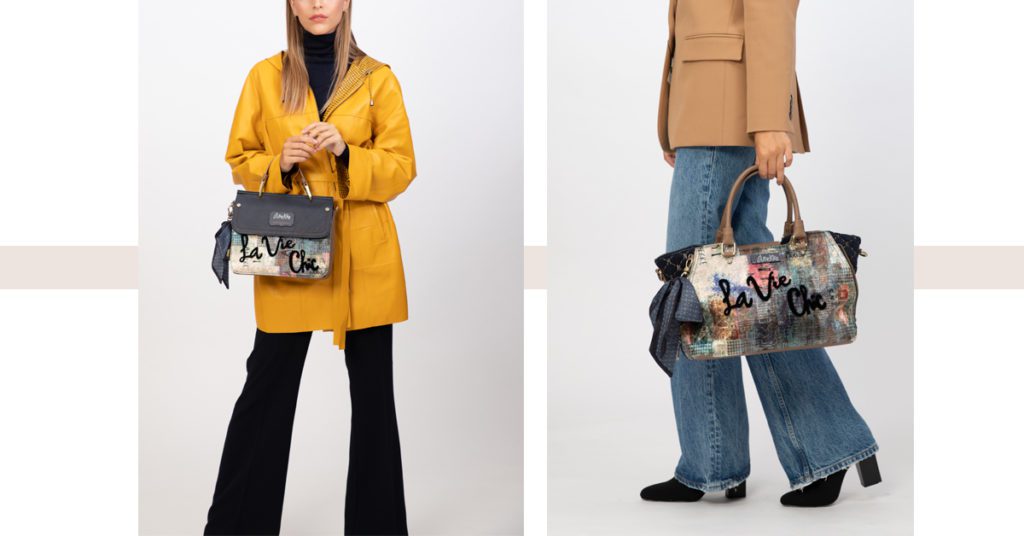 So as you can see, velvet is here to stay. Do you have your favourite velvet La Vie Chic bag yet? You can find them in the website, choose the one that will be your new inseparable friend. Make sure you get yourself one! You can click here to go to the website to get yours!