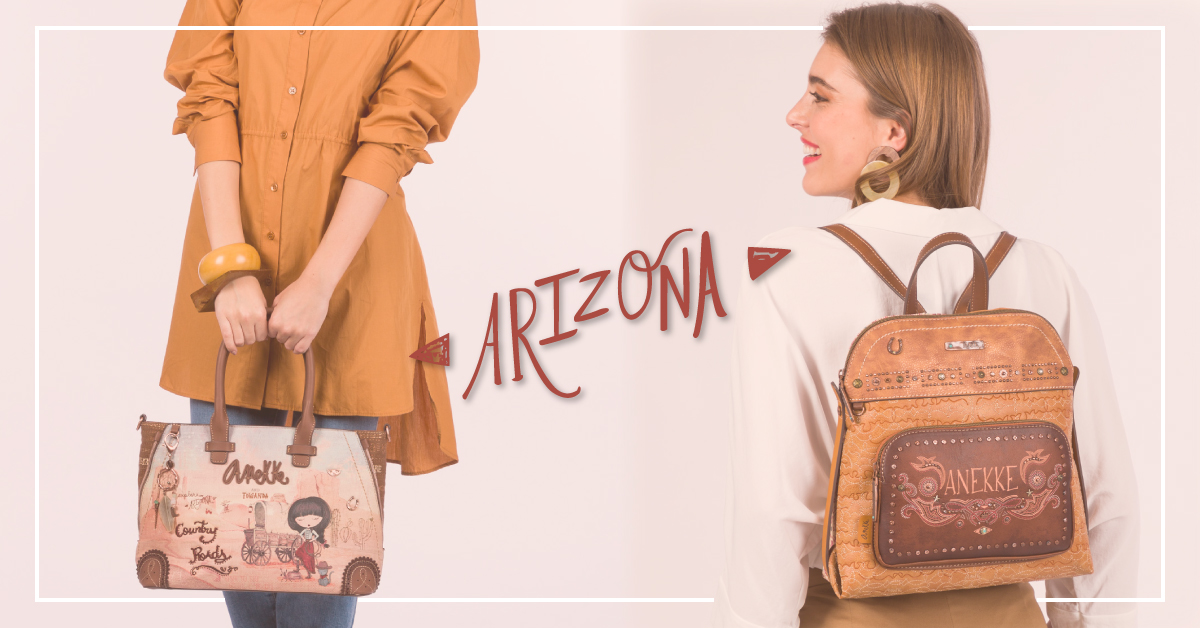 Anekke Arizona: the western look that you will fall in love with
If I look back in time and I try to remember doing something it is, of course, travelling. That unique way of taking yourself to a new part of the world for a few moments. Of discovering the scheme of things there, its stories, going on hundreds of new adventures that will turn into memories. It is also a way to inspire yourself, of taking in the beauty of a place, its culture, its customs… which is why today I want to talk to you about Arizona, the latest place that I have been to, which has inspired one of the SS20 collections. Would you like to find out more about Anekke Arizona and the western look that you will fall in love with? Keep reading!
Country Roads: cowboy style in bags and accessories
Arizona was a trip in every sense of the word. I fell in love with its scenery, its strikingly bare beauty, the unending deserts, the landscape adorned with all kinds of cactuses… something that has been captured in the Country Roads line. It is distinguished for the country style prints, the embroidery and lots of details, which make every single piece, something unique.
Dreamcatcher key rings, decorative crossbody bags, cactus prints, lining with motifs from the collection illustrated on it, fancy trim (such as horse shoes or badges)… They are all part of this line that is easy to match up with your outfits thanks to its colour combination, which is predominated by brown tones.
What is more, as there are different formats available (crossbody bag, shopping bag, tote bag, handbag, backpacks, document cases, suitcases…), there will always be one model that adapts marvellously to your lifestyle. Because comfort is always a necessity, and what could be better than this cowboy style if it has what you have been looking for to add to your accessories?
Anekke Rodeo: the western look that is here to stay
When you dream of a trip to Arizona you just have to imagine cruising along its endless roads in a car, with your hair in the wind, wearing a hat and pointed toe boots. This type of daydream is inevitable and I have to admit, it came true for me there.
The other line from the collection has an obvious western look to it as well, it is produced in brown tones with different effects and numerous decorative elements that will take you away to that western style that we adore so much: with studs, tassels and tribal shaped embroidery.
Interior lining, pockets inside for more convenience, a key ring with tassels, adjustable length straps and endless details that will make you fall in love with your new Anekke Arizona bag for sure: a ticket all the way to the Wild West by simply adding a bit of imagination to the day and a touch of style to your look!
Anekke Arizona: Street style (how to combine your accessories)
This style is, undoubtedly, one of the most contemporary that has existed in fashion. We all have some denim in our wardrobe, and your new bag or accessory will definitely be perfect to create a modern and elegant look.
Thanks to their brown tones and their western style, the bags and accessories from this collection are easy to combine and they will become absolute essentials that we all want to have in our wardrobe. As well as being easy to match up with your outfits they are practical, original and timeless, so you can use them in whatever season you want. Your new inseparables!
Moreover, the style of the collection adapts to all kinds of looks, from the most casual to smarter airs for the office, celebrations or a night out on the town. Which one do you identify yourself with the most?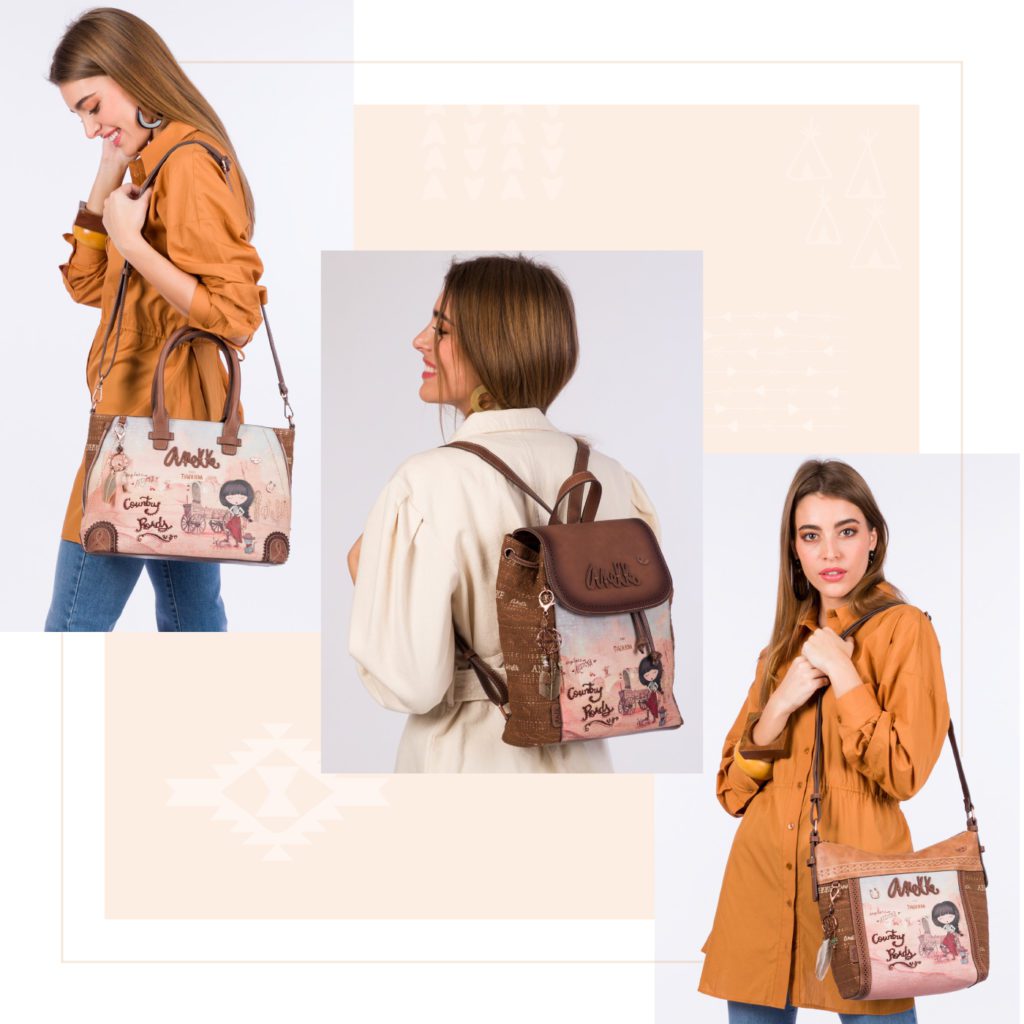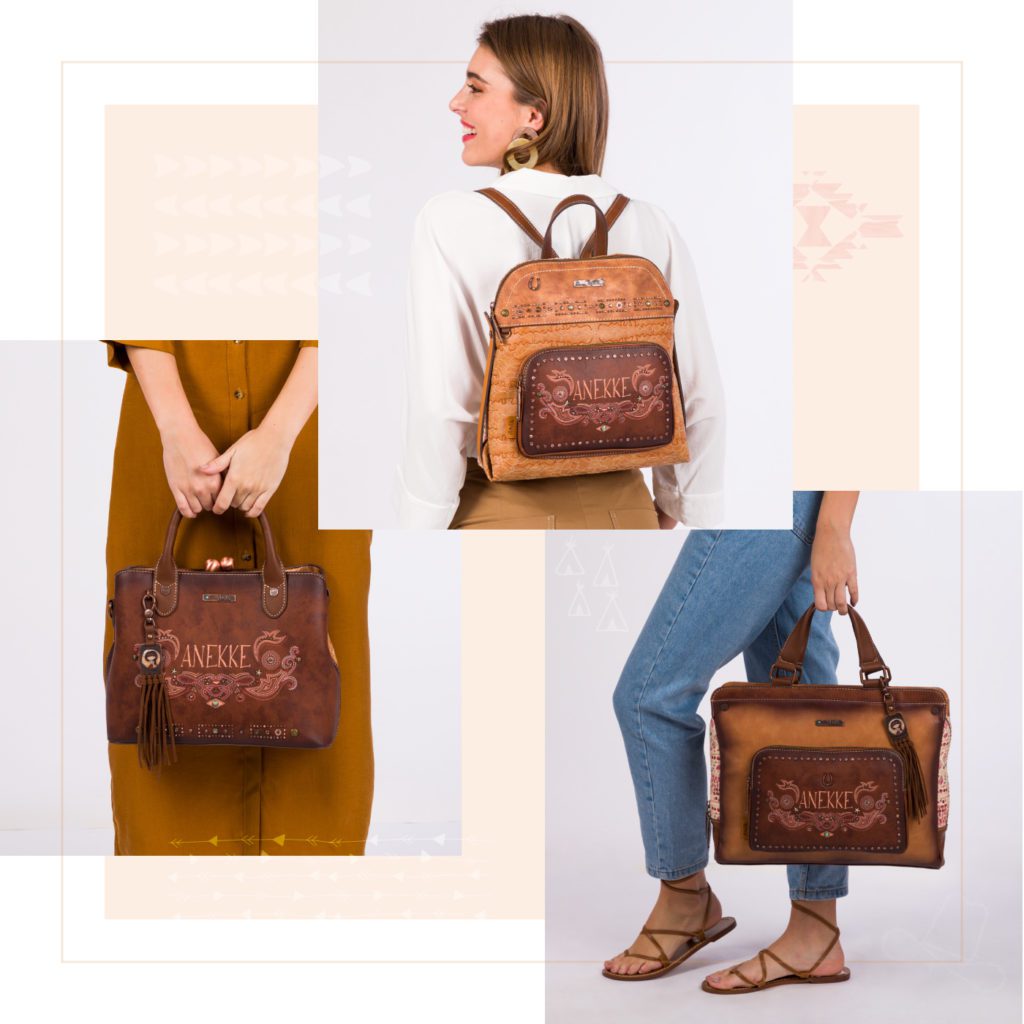 Are you ready to discover Anekke Arizona? Get ready to discover you new favourites that are now available on the website, by clicking here. Don't miss out on this one, cowgirl!