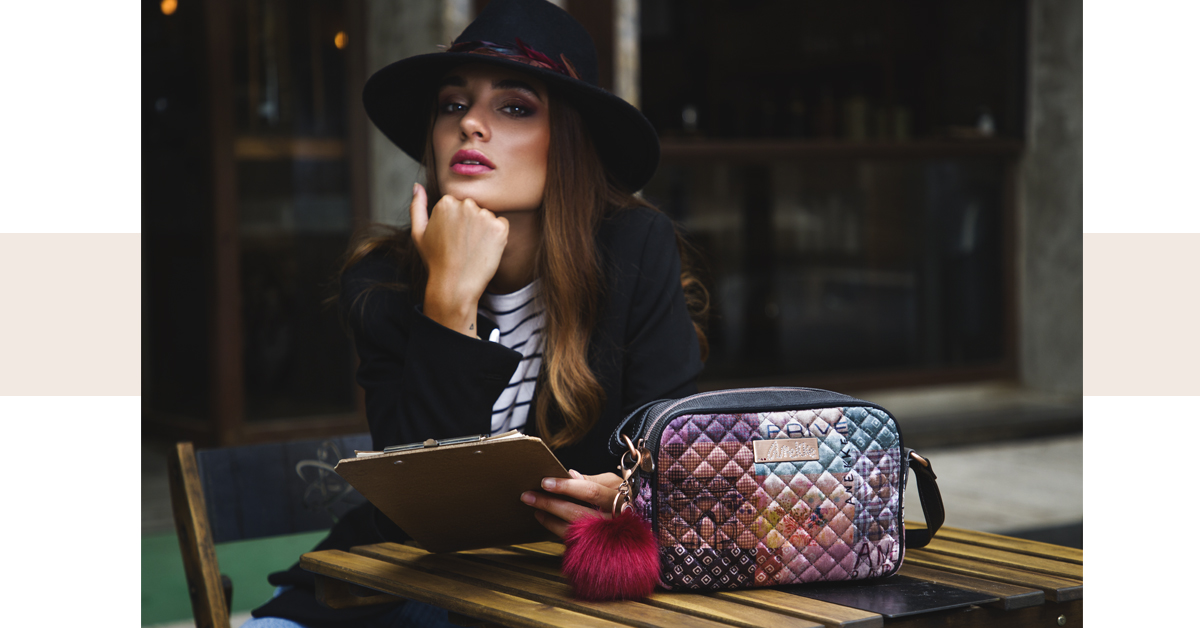 The bag trends for Autumn-Winter 2019
It is a fact: Autumn has begun. And now that it is here, wardrobe changes start, along with the eagerness to wear jackets and, of course, the new trends in accessories. Each new season comes full of innovative designs, which is why I wanted to tell you about the bag trends for Autumn-Winter 2019. Are you ready to discover them? Continue reading!
What bags will be worn in Autumn/Winter 2019?
Variety is the spice of life. It is true that each situation prompts us to use different types of bags, but I just wanted to sum up the trends of this season for you here. Ready? Try to choose just one!
Bags for every day: trends 2019
In our daily routine we require bags that adapt to our pace of life, to our needs. But obviously, they have to be pretty accessories too, ones that add a big plus to our look. And this search is going to be very easy with these tips!
Backpacks for active lifestyles: work, taking the kids to school, going to class, going for a drink with your friends, travelling… active women with a very busy pace of life, or those who love comfortable bags, will find a wide selection of backpacks to choose from, one of the most successful trends for this season.
The medium and large backpacks are the most popular sizes, because they provide the extra comfort and space that we need to take all the indispensables with us, and naturally, this is without having to give up practicality and design.
There is a variety of designs available: the smartest, with models that have metallic and velvet touches to them, or trim such as pompoms, such as the Couture collection, that you will adore! However you will also find models with a more urban design, in a range of earth and brown tones, which are definitely in this season.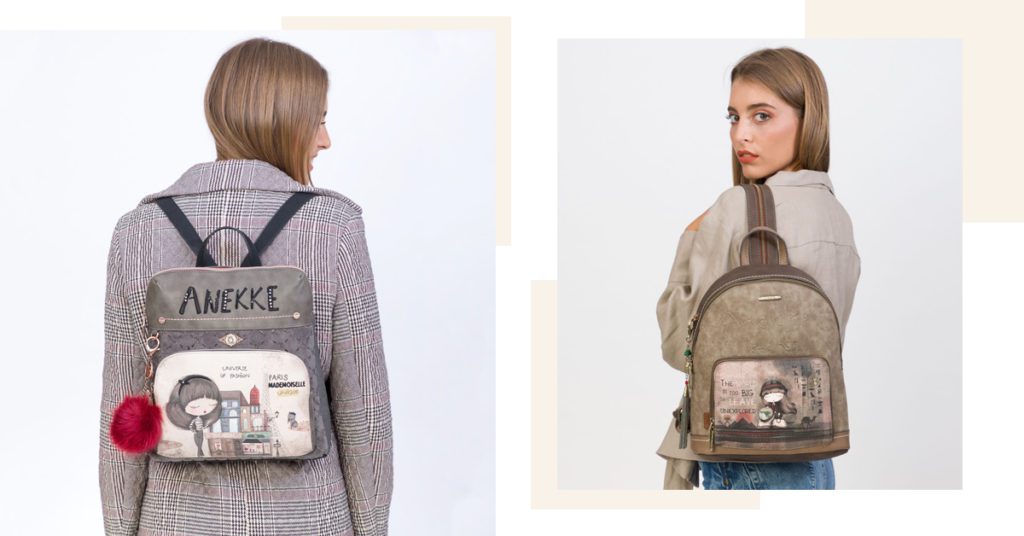 Would you like to see some of the models that will be must-haves this season? Click here!
Multiposition crossbody bags: if something that is good is comfortable, it is twice as good. And let's not kid ourselves, the pace of our daily lives often means that we need to use accessories that adapt to us, which is why, the versatile options are all the rage this season. Without giving up the design!
Bags that can be transformed are therefore the most sought after and the multiposition crossbody bags are becoming one of the winning options. Change the handle to turn it into a backpack or a handbag and always be ready for anything!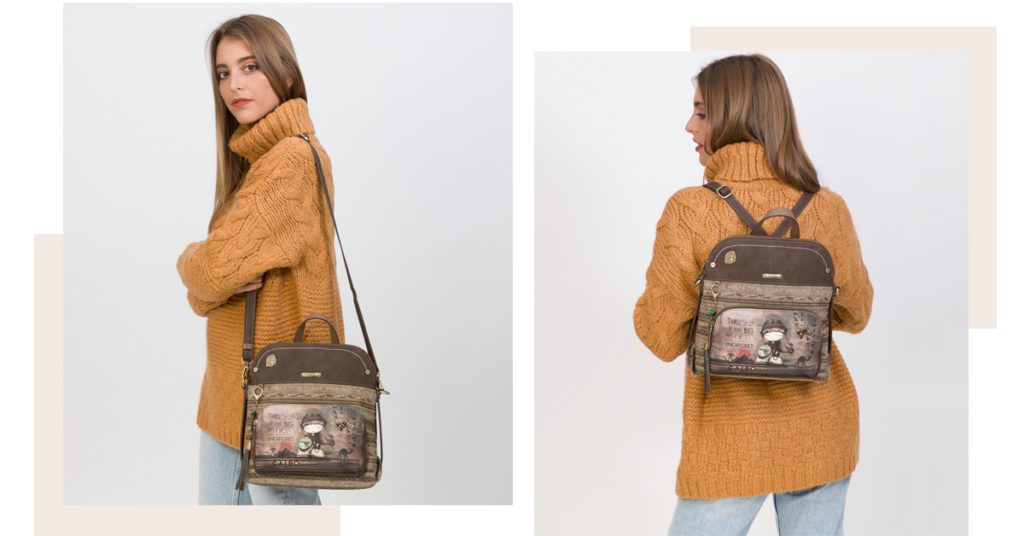 Discover some of these models by clicking here.
Trendy materials and colours
Every new season brings us innovative trendy colours and materials, which will be with us in all our looks. Would you like to find out about some of them?
Velvet: the "chic casual" style is one of the up-and-coming trends for this season. And creating a similar look to it is really easy with the right accessories. Velvet is one of the favourites in materials; both in dresses, jackets and bags and when you combine them with more laid-back outfits you will attain this style of look.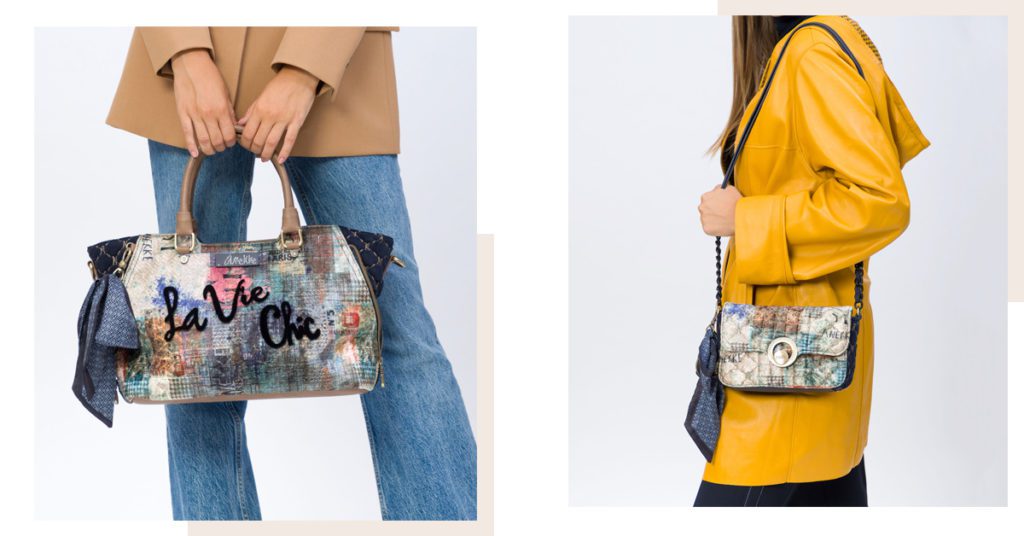 Some of these models will give you the chic touch that you wanted for a casual look. Or if you prefer, combine it with a smarter dress or a jacket, it will also be a perfect complement. How about these? Check them here!
They just have to be part of your wardrobe this season!
Printed designs, embossed and embroidered: make no mistake; everyone likes to feel unique and special. Indeed, sometimes, it just means having products made with meticulous care for all the tiny details. And I know quite a lot about that! ?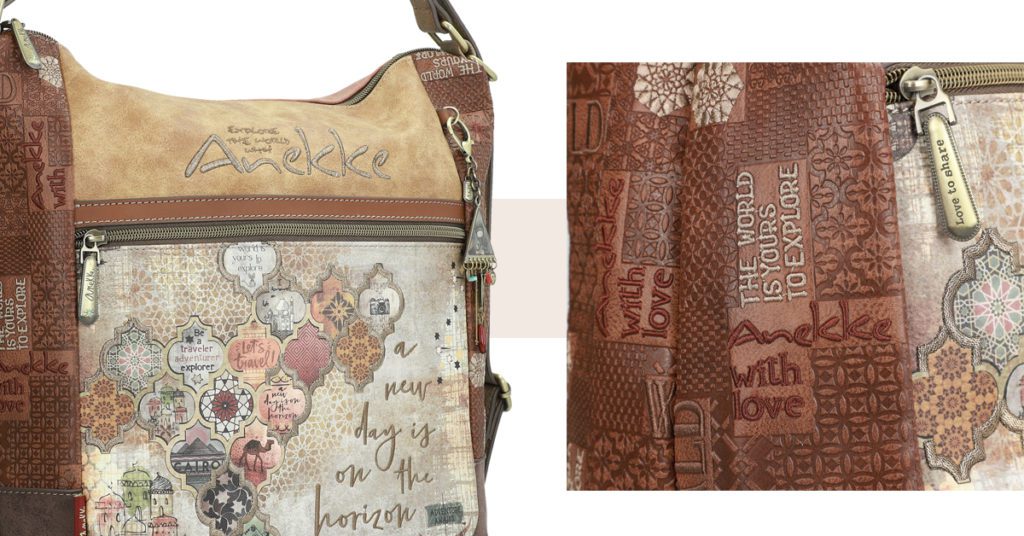 Indeed, in the Egypt collection you will see that the small details in printed designs, embossed and embroidered fabrics make all the difference. Some are so pretty and special like these, what do you think about them?
Eco materials: Products made from eco & animal friendly materials are becoming increasingly more popular, because this is helping to raise everyone's awareness about looking after the planet. Increasingly more people are therefore opting for bags and accessories made of raw materials that are in line with these criteria. And you can find them on my website!
The bags and accessories are made with eco & animal friendly materials, so not only will you have a pretty bag to use every day, it will also uphold these principles. Do you still not have yours yet? Have a look in the website!
You can find them in the website by clicking here. Make sure you don't miss out on your favourite one!
And whatever you taste might be, I am sure that you will be able to find some trend that you can identify yourself with this season. Have a browse around the website to discover them! How about you, which are your favourites? Tell me, I am reading!