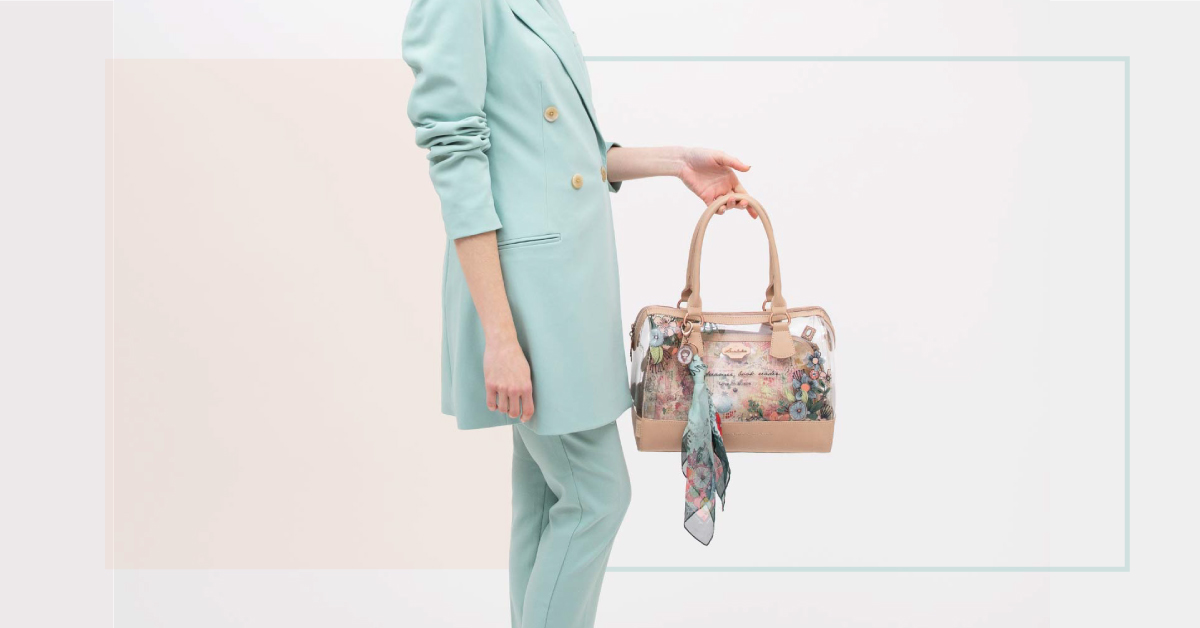 Vinyl handbags: the accessory that you have always dreamed of
There is inspiration everywhere. In landscape, in the pages of a book, in the fashion trends… And a few months ago my imagination strolled through the Victorian gardens of a book that I was reading, something that ended up giving me the inspiration to create a collection that had a unique touch to it, in which all this scenery that I was contemplating was captured to realize a beautiful collection of vinyl handbags.
And this is how the Jane Capsule Collection came into being; it is distinguished for being made with vinyl, which is one of the trends of the spring-summer 2019 season. What is more the models are beautiful and very comfortable too!
Would you like to know more about this very special line? Keep reading!
Romantic style and trends
The Jane collection has a particularly romantic style, it is easy to mix and match thanks to its colours and the numerous details. And while it was being designed I knew I wanted to create a small line of handbags and accessories with one of the most popular trendy materials of this season: vinyl.
The transparent material has a personal touch to it, thanks to the floral print and the mix with plain coloured faux leather, metallic trim, patches… A combination that you will definitely fall in love with.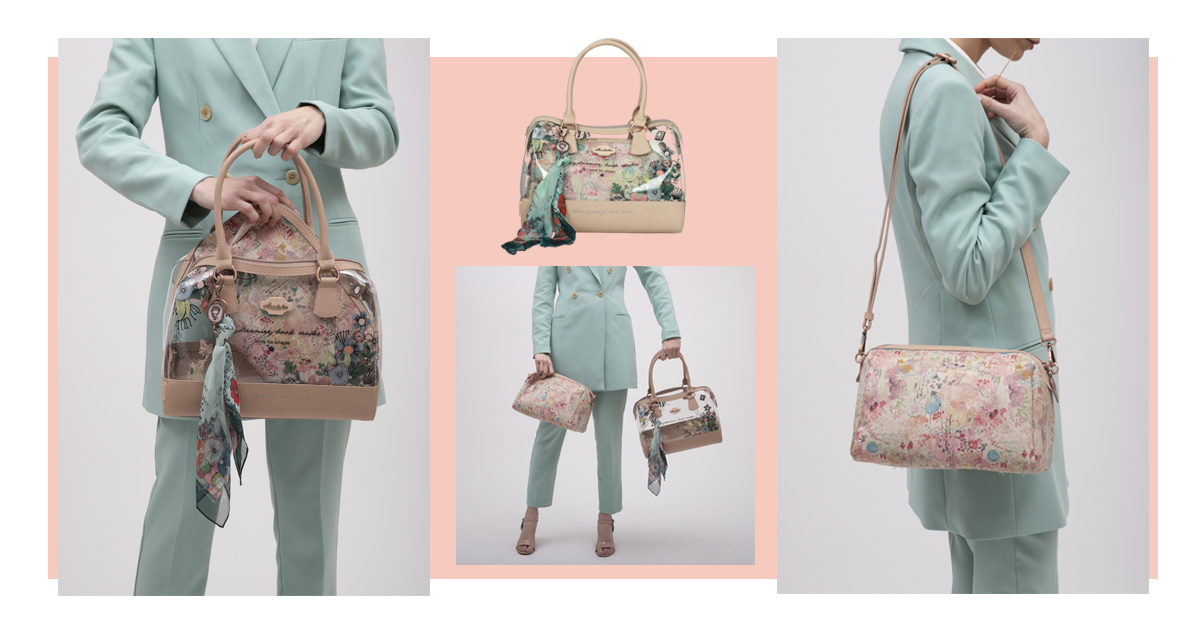 Models like this one are ideal for any occasion. It is so easy to combine with your outfits that you won't go anywhere without it this summer. Moreover, the part inside can be used as another separate bag. You couldn't ask for more!
Magic combinations: vinyl and the inner part
Some pieces of this capsule collection are characterized by their versatility. Not only because you can use them on any occasion, seeing as their wide range of colours makes them easy to combine, but also because they are two bags in one.
As well as being pretty they are very practical bags, precisely because the inner part can also be used as another bag. That is to say, not only will you have a lovely handbag with the two parts of it combined, if you take out the inner part you will have another faux leather bag. They are as gorgeous together as they are separate!
The crossbody strap can be added on to the bigger models, to carry them across your body or over your shoulder, while the flatter models can be used as clutch bags or handbags. Don't you think they are delightful?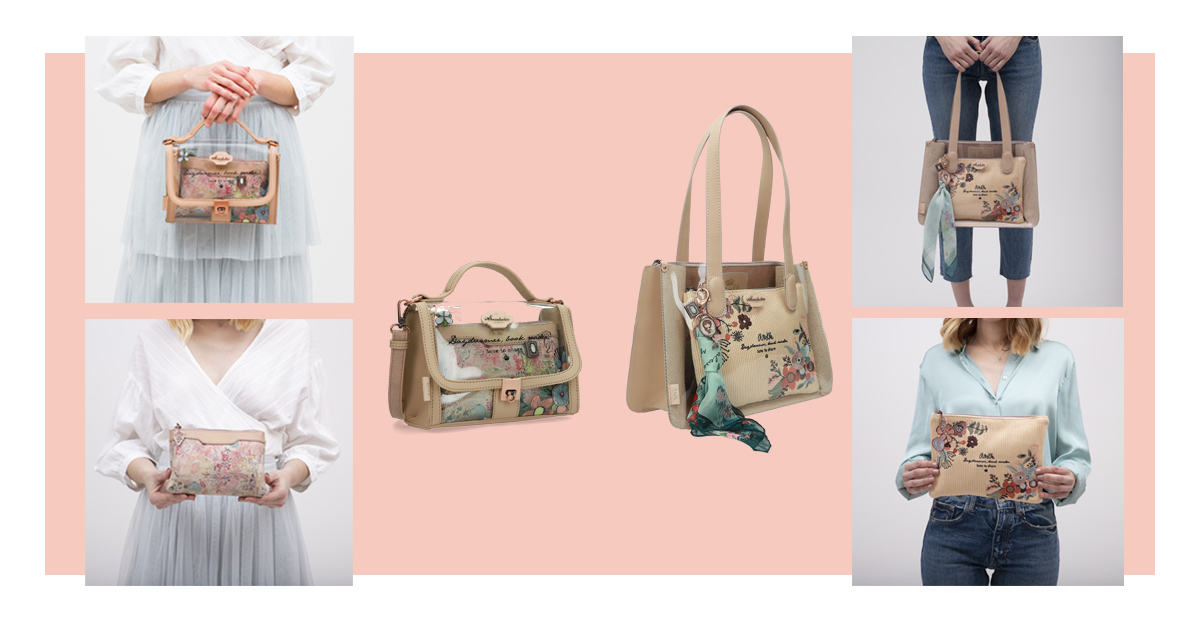 The model on the left is ideal to combine with any type of look and you will catch everyone's eye wherever you go. Isn't it cute? You can find it on this link. The model on the right is great to use on a daily basis, because it has lots of room. Its little pocket inside is super original and you can use it as an exquisite clutch bag whenever you want. With this handbag, you will be ready for anything! If you want to find it, click here.
Vinyl accessories: elegance and style
But it isn't all about bags! Other formats, such as bumbags, carryalls and toiletry bags just had to be included in this capsule collection too.
The size of this toiletry bag makes it perfect for travelling, because it doesn't take up a lot of space in a suitcase and you can see where you have put everything you need at all times. The small toiletry bag inside can be put in this or in your handbag. There is a whole world of possibilities before you. You choose!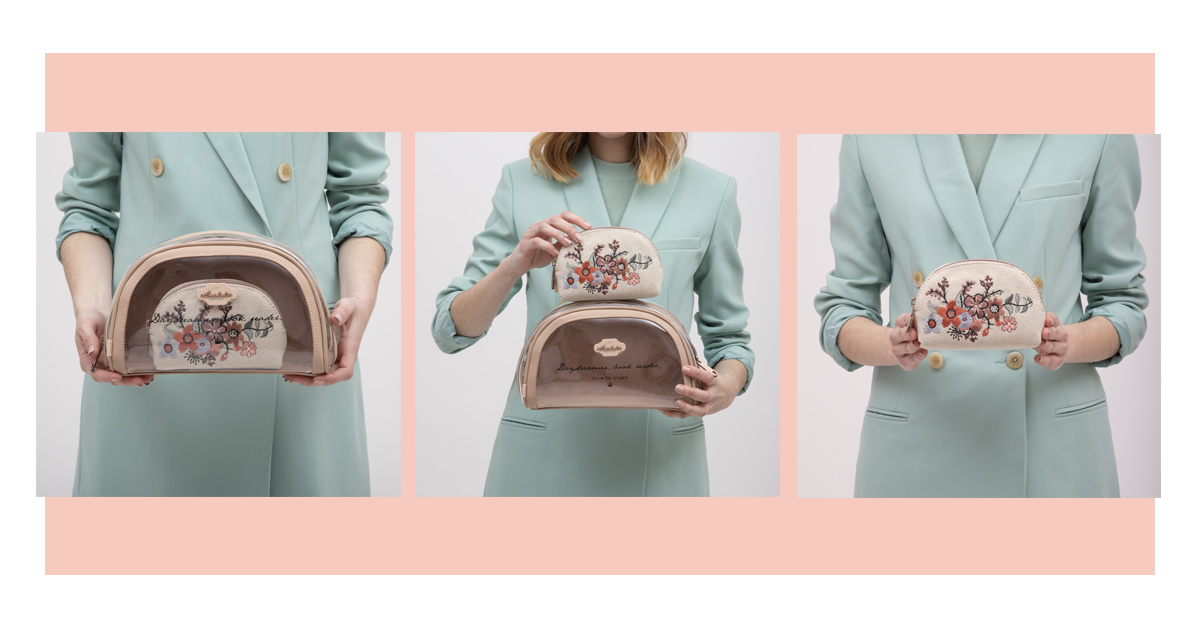 How about you, what do you think about this capsule collection? If you want to have a look at the whole collection, click here. Make sure you get yours!